Mbridge Project Has Observers Worried About Advances of the Digital Yuan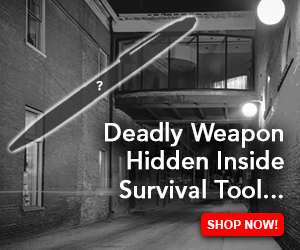 The Mbridge project, a central bank digital currency (CBDC) international payment system, is starting to worry observers. Such a system, when completed, could ostensibly allow the digital yuan to reach more countries in trade settlements, chipping away at the world dominance of the U.S. dollar and bypassing established sanctions systems.
Mbridge Project Worries Observers
The Mbridge project, a structure that would leverage central bank digital currencies (CBDCs) to move value in seconds, has American and European observers worried about the possible implications of its completion and implementation. While Mbridge is still in its construction and prototyping stages, Bloomberg reported it might have a minimum working product ready by year-end, according to four people with knowledge of the subject.
The system, which is being built with the participation of the Bank of International Settlements (BIS), would allow the digital yuan to further its reach as a trade settlement currency and challenge the U.S. dollar's dominance in the global payments arena.
Even the International Monetary Fund (IMF) is concerned with Mbridge's implementation, as undisclosed sources allegedly told Bloomberg that the institution held meetings to discuss the possibility of bringing it under the control of an undefined international organization.
Bringing CBDCs a Step Further
Experts fear that Mbridge could upend the traditional international finance system, as it would allow payments to move beyond the limits and sanctions established by countries like the U.S.
The system would use its own blockchain-based rails, sidestepping restrictions relying on organizations like the Society for Worldwide Interbank Financial Telecommunication (SWIFT), which provides the standard messaging system for cross-border payments. While Mbridge only encompasses China, Hong Kong, Thailand, and UAE, the total goods exchanged by these nations was $564 billion in 2021.
According to statements from the Bank of Thailand, Mbridge would be far superior to traditional payment rails, allowing settlements to be processed in seconds rather than in days. The bank also hinted at the possible addition of more nations to the project, stating that it would "offer more benefit to end-users and commercial banks if there are more participating jurisdictions to join."
Russia, a nation facing sanctions from Western countries, is on the verge of starting a pilot test for its own CBDC, the digital ruble, involving 13 commercial banks. The Bank of Russia is also discussing the integration of the digital ruble with other friendly nations to complete cross-border payments and settlements.
What do you think about the Mbridge project? Tell us in the comments section below.