Meme Token PEPE's Market Cap Plunges Below $1 Billion Mark Amidst Market Decline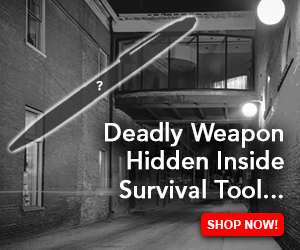 The recently launched meme token, inspired by Pepe the Frog and dubbed PEPE, experienced a 12% decline against the U.S. dollar on Tuesday, plummeting its market valuation beneath the $1 billion threshold to a present $790 million. Concurrently, the total meme coin sector faced a 7% loss against the dollar, with the top six prominent meme tokens enduring losses within 24 hours.
PEPE's Meteoric Rise Hits a Roadblock with 12% Decline
Numerous investors reaped significant rewards from the surging PEPE meme token market; however, its worth has diminished from its all-time high (ATH). Just four days prior, on May 5, PEPE reached a pinnacle price of $0.00000431 per unit, but has since plunged over 50% from that position. Presently, its market valuation rests below $1 billion at $790 million, whereas on May 5, it ascended to an ATH of $1.8 billion.
Despite the devaluation, PEPE has still managed to soar by 3,456% since its all-time low on April 18, set only 22 days earlier at $0.000000055142 per unit. Additionally, the meme coin has gained over 500% in the past two weeks when compared to the U.S. dollar. Yet since May 5, gains have eluded PEPE's grasp. Nevertheless, PEPE boasts $804 million in global trade volume within a day—ranking eighth among total crypto trade volumes.
Shifts have also occurred in PEPE's rich list as larger whales aggregate the meme coin's supply. Currently, there are 106,430 PEPE holders, with the top ten wallets grasping 34.07% of all existing PEPE tokens. Among these leading holders are five exchanges—including Binance and Okx—owning the most extensive caches of PEPE relative to exchanges. The top 100 wealthiest PEPE addresses claim over 54% of the entire supply.
In general, aside from PEPE, the meme coin market has been trailing a downward trajectory in conjunction with the broader crypto economy. Over the past day, the meme coin sector has shed 7% of its value, with DOGE, SHIB, PEPE, FLOKI, and BABYDOGE all experiencing declines. In contrast, meme token turbo (TURBO), Tamadoge (TAMA), and shih tzu (SHIH) have grown 43.1%, 18%, and 13% respectively against the greenback in the previous 24 hours.
What are your thoughts on the recent volatility in the meme coin market and the decline of PEPE token's value? Share your opinions and insights in the comments section below.