Morocco Denies South Africa's Claim That It Has Applied to Join BRICS: Report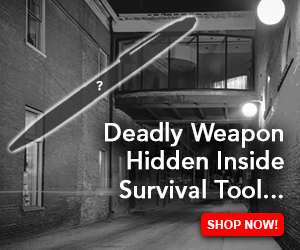 Morocco has reportedly denied the claim made by South Africa, the host of the BRICS summit this year, that it has formally applied to join the economic bloc. According to South African officials, over 40 countries are interested in joining the BRICS group, including 23 nations that have formally applied.
Morocco Maintains Good Relations With 4 BRICS Countries, Will Not Attend Summit
South Africa, the host of the BRICS summit this year, claimed last week that 23 countries have formally applied to join the economic bloc. According to South Africa's Minister of International Relations and Cooperation, Naledi Pandor, they are Algeria, Argentina, Bangladesh, Bahrain, Belarus, Bolivia, Venezuela, Vietnam, Cuba, Honduras, Egypt, Indonesia, Iran, Kazakhstan, Kuwait, Morocco, Nigeria, State of Palestine, Saudi Arabia, Senegal, Thailand, United Arab Emirates, and Ethiopia.
However, at least one country on the list has reportedly denied applying for BRICS membership. Morocco's state news agency Maghreb Agence Presse (MAP) reported on Saturday, citing an unnamed source in the Moroccan Ministry of Foreign Affairs, that Morocco has not made a formal request to join the BRICS group. Reuters quoted the news outlet as stating:
South Africa allowed itself to speak about Morocco's ties with the BRICS without prior consultation.
"South Africa has in fact always shown a primary hostility towards Morocco and has systematically taken negative and dogmatic positions on the Moroccan Sahara issue," the publication added, noting that Morocco has embraced non-divisive multilateralism and has maintained good relations with other BRICS member states. The economic bloc comprises Brazil, Russia, India, China, and South Africa.
"Morocco certainly maintains meaningful and promising bilateral relations with four other BRICS members and is even linked to three of them with strategic partnership agreements. However, the kingdom has never formally applied to join the BRICS group," the Moroccan foreign ministry source reportedly said, adding that there is still "no framework or clear procedures governing the expansion of this group."
Moreover, the Moroccan official stated that Morocco will not attend the BRICS' upcoming summit in South Africa that will take place on Aug. 22-24 in Johannesburg. All BRICS leaders are expected to attend, but Russian President Vladimir Putin will not be attending in person.
"For Morocco, it has never been a question of responding positively to the invitation to the BRICS-Africa meeting planned in South Africa or participating in this meeting at any level. This meeting was organized on the basis of a unilateral initiative of the South African government," the source noted. South Africa's backing of the Algeria-supported Polisario Front, which aims to establish an independent state in Western Sahara, a territory Morocco claims as its own, has created tension between the two nations.
South African officials also previously revealed that President Cyril Ramaphosa has invited 67 leaders of countries in Africa, Latin America, Asia, and the Caribbean to the summit. In addition, 20 representatives of major international organizations have been invited, including the secretary-general of the United Nations, the chairperson of the African Union Commission, and the president of the New Development Bank, also known as the BRICS Bank. In July, Anil Sooklal, South Africa's top diplomat in charge of BRICS relations, said over 40 countries are interested in joining the economic bloc.
What do you think about Morocco denying the claim made by South Africa, the host of this year's BRICS summit, that it has applied for BRICS membership? Let us know in the comments section below.