Mysterious Crypto Trader Burns Over $4.6 Million in Ethereum and Premium NFTs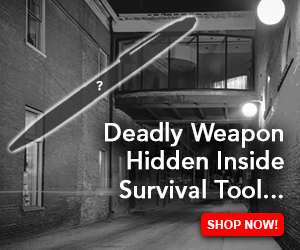 In the latest wave of onchain mystery, enthusiasts of the crypto world have been abuzz with talks about an enigmatic address that has been annihilating millions of dollars in crypto assets, as well as blue chip non-fungible tokens (NFTs). Specifically, on July 26, 2023, this very wallet sent 2,500 ether, valued at over $4.6 million, to a well known burn address, a definitive action that ensures those funds are irretrievable and permanently removed from circulation.
Mystery Crypto Address Annihilates Millions in Assets: From 2,500 Ether to Blue-Chip NFTs
Picture possessing 2,500 ether, only to spontaneously decide to obliterate the funds by transferring the crypto assets, valued at $4.6 million, to a burn address. This exact scenario unfolded when the crypto address nd4.eth executed this irreversible action on July 26, 2023, and it hasn't ceased its relentless destruction of crypto assets since.
On August 9, 2023, Arkham Intelligence's X account explained that nd4.eth transferred three blue-chip NFTs, namely a Bored Ape Yacht Club, a Mutant Ape Yacht Club, and a Bored Ape Kennel Club. These three NFTs, Arkham detailed, carried a combined value of $88,300.
"These tokens are all completely unrecoverable. Why would someone do this?" Arkham asked.
The discussion further observed that nd4.eth incinerated $18,000 worth of APE, along with other crypto assets like GNS and GMX, amounting to a few thousand dollars. Arkham noted that nd4.eth functioned as a trader, boasting a substantial $25 million counterparty volume with Uniswap and $20 million with Binance.
"[nd4.eth] received around 5.5K ETH in Dec 2022 from enditall.eth, but [nd4.eth] didn't burn that – instead bridging it to Arbitrum, and buying GMX," Arkham explained. The burn address itself carries a notable reputation, as Vitalik Buterin famously transmitted a large sum of SHIB to the address in 2021.
Although the burn address is home to the notorious SHIB from Buterin, the 2,500 ETH from nd4.eth constitutes its entire holding in terms of ethereum (ETH), with the sole exception being a cumulative total of 3.24 ETH, dispatched by a large handful of other senders. Statistics show nd4.eth held a total of 11,058 ETH worth roughly $17 million and it now holds 0.00254 ether worth just over $4.
What do you think about nd4.eth's unusual activity? Share your thoughts and opinions about this subject in the comments section below.