Netflix Star Driving Bitcoin Adoption With Porsche Flying El Salvador Flag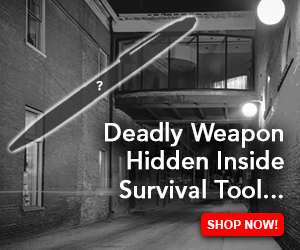 Scottish-Salvadoran driver Sebastian Melrose has made his debut in the Porsche Carrera Cup racing championship. The 25-year-old, who took part in a popular Netflix TV series last year, drives a Bitcoin-branded 911 that features the flag of crypto-friendly El Salvador on its rooftop.
Bitcoin Racing Team Joins Porsche Carrera Cup With Netflix Celebrity in the Car
British racing team Bitcoin Racing has joined the Porsche Carrera Cup together with Richardson Racing, not only to win prizes in one of the U.K.'s biggest racing championships but also to promote crypto. The tandem hired a newcomer to the series, Scottish-Salvadoran driver Sebastian Melrose, who debuted last weekend at the Donington Park circuit.
Melrose, who owes a great deal of his fame to his participation in the "Too Hot to Handle" dating game show on Netflix, sat behind the wheel of a "Bitcoin Porsche," a 500-horsepower 911 GT3 that is sporting the bitcoin logo on its door panels, and on its roof, the flag of El Salvador, the Latin American nation spearheading crypto adoption as legal tender in the world.
Good morning #bitcoin! As we race in the UK's most popular motorsport package, we're excited to use this platform to spread positivity and education about the power of bitcoin. Let's come together to share the beauty of bitcoin and the amazing things happening in El Salvador pic.twitter.com/yHKxw7ANVv

— BitcoinRacing (@bitcoin_racing) April 25, 2023
The racing team has embarked on acquainting a wider audience with cryptocurrency through automotive sport and has been endorsed by El Salvador for that initiative. It expressed its intentions on social media earlier this month.
"Bitcoin Racing is proud to announce that we'll be driving bitcoin adoption in the Porsche Carrera Cup GB, and we're doing it with the help of our Salvadoran driver and Netflix star, Seb Melrose … As a team, we believe in the power of bitcoin, and we're using the Porsche championship to promote its adoption," the team said in a series of tweets.
The championship consists of eight race weekends across the United Kingdom and is aired live on ITV. "With a TV audience of 2.2 million and over 400,000 live spectators per season, we're taking the message of bitcoin to millions outside of the sector," Bitcoin Racing stated.
"This mission, to accelerate bitcoin adoption, will be amplified by our pilot Sebastian, who has almost 1 million followers," the team elaborated, adding that it's also proud to be promoting El Salvador with the hope of improving the perception of the country.
"I'm super excited and really motivated to be entering the Porsche Carrera Cup GB this season with Bitcoin Racing powered by Richardson Racing," Melrose was quoted as saying. Richardson Racing will take care of the technical and mechanical maintenance of his car, which is last season's winner.
Do you think auto racing sports have the potential to support wider cryptocurrency adoption? Tell us in the comments section below.