NFT Sales Slide 9.91% Continuing a 6-Week Downtrend Despite Rising Crypto Prices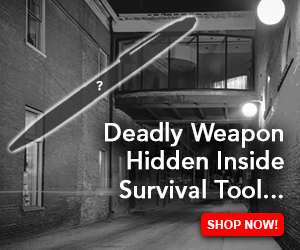 Sales of non-fungible tokens (NFTs) have slid once more this week, dipping to 9.91% below the preceding week's figures. Data reveals that in the span from September 24 to October 1, 2023, around $72,767,450 worth of NFT sales have been logged, marking the latest seven-day stretch.
NFT Sales Continue to Slide

While the crypto economy has risen over the past seven days, NFT sales have dropped once again for the sixth week in a row. With $72.76 million in NFT sales, the week's aggregate is 9.91% lower than the week prior. The number of NFT buyers, however, has risen 17.77% to 569,407 buyers. The number of NFT sellers is also up 15.82% to 714,889 of them over the past week.




In the realm of NFT sales across blockchains, Ethereum emerged as the frontrunner among 22 networks, boasting $37.27 million in sales. This signifies that a substantial 51.22% of the week's NFT commerce originated from the Ethereum blockchain. Albeit leading, ETH-centered NFT sales experienced a slight descent, registering a modest 1.16% dip compared to the previous week.

Following in stride, Mythos NFT sales secured the second spot by garnering $7.83 million in sales, an uplifting surge of 13.12% since last week. Polygon clinched the third position in NFT sales this week, amassing $7.12 million, while Solana secured the fourth spot with a solid $5.86 million. From September 24 to October 1, Immutable X nestled into the fifth position, accruing $5.47 million in sales.

This week, the crown for the top NFT collection was claimed by the Mythos-based Dmarket, with its $7.76 million in sales. Hot on its heels, the second spot was nabbed by the Immutable X-housed compilation, Gods Unchained, generating a cool $5.22 million. Following the lead of the top two contenders in the seven-day sales race were Draftkings, Bored Ape Yacht Club (BAYC), and Sorare.



The spotlight of this week's most lavish NFT purchase shone on BAYC #591, which fetched $177,710 just five days ago on Opensea's marketplace. Over on the Bitcoin blockchain, an NFT dubbed Ordinal Maxi Biz commanded $44,217 on Magic Eden's NFT market. Hot on their trails was Solana's Boogle #066, fetching $40,503, followed by BNB's Starcraft Planets which garnered $32,544, and Cardano's Earth Node #268 closing the high-value sale race at $32,100.

What do you think about the last seven days of NFT sales? Share your thoughts and opinions about this subject in the comments section below.