Nigerian Crypto Trading Platform Unilaterally Converts User Funds to New Stablecoin — Move Sparks Exit Scam Fears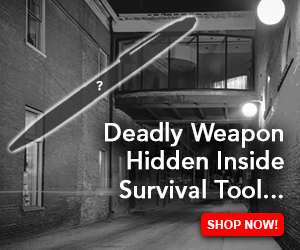 A Nigerian crypto trading platform, Patricia, announced on Aug. 18 that it had converted users' outstanding funds to its U.S.-backed stablecoin known as "Patricia Token." Some social media users have slammed the crypto trading platform's unilateral decision to convert customer funds. Some critics have characterized the conversion of user funds as the Patrica team's attempt to exit scam users.
$2 Million Reportedly Lost in Hacking Incident
The Nigerian gift card and crypto trading platform, Patricia, recently converted user funds to a stablecoin known as patricia token (PTK). According to a report, the decision to convert user funds was made unilaterally and just over three months after Patricia reportedly lost $2 million in an apparent hacking incident.
Say hello to stability, innovation, and your ticket to a seamless financial journey. pic.twitter.com/F0Q8G6eFJ3

— Patricia (@PatriciaSwitch) August 18, 2023
As reported by Bitcoin.com News in May, the crypto platform was breached and according to Patricia BTC and naira assets were compromised. At the time, Patricia froze withdrawals and issued a statement which sought to reassure users worried about the status of their funds.
However, according to a Techcabal report, Patricia users were still able to withdraw funds via the crypto trading platform's recently launched product Patricia Plus. Still, the new product could not process all withdrawal requests.
Exit Scam Fears
In a post on the social media platform X, the crypto trading group framed the asset conversion as a step that enables users with outstanding balances to withdraw. Patricia also claimed that the PTK stablecoin is backed by the U.S. dollar. A Techpoint report said the conversion of user funds to the stablecoin has raised fears that the Patricia team may be preparing to do an exit scam.
Meanwhile, some users of X have accused Patricia of attempting to defraud users by swapping their assets with worthless tokens. One user named Somto suggested that the crypto platform has itself to blame after it wasted money sponsoring the popular Nigerian reality television show Big Brother Naija.
"Instead of using your liquidity to build your brand, you chose to spend billions sponsoring BBN and now you're about to wreck investors lol. I never had any account with you guys so good luck to everyone involved," the X user said.
Register your email here to get a weekly update on African news sent to your inbox:
What are your thoughts on this story? Let us know what you think in the comments section below.