Nobel Laureate Paul Krugman: Alien Invasion Is Inflationary, Government Should Claim Imminent Alien Attack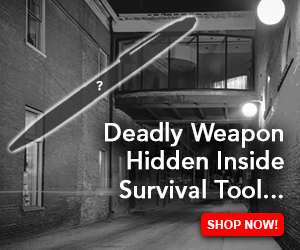 Nobel Prize-winning economist Paul Krugman believes that an alien invasion would be inflationary, not deflationary. He reiterated that "the government should lie and claim that we were facing an imminent alien invasion." He added: "If there is intelligent life out there, it's almost surely thousands or millions of years ahead of us."
Paul Krugman on Alien Invasions
Nobel laureate Paul Krugman discussed a variety of topics, including alien invasions and the U.S. economy, on Bloomberg's Odd Lots podcast, published Friday. Krugman won the Sveriges Riksbank Prize in Economic Sciences in Memory of Alfred Nobel in 2008 for his analysis of trade patterns and location of economic activity.
He was asked: "Do you think there could be life elsewhere in the galaxy?" The economist replied: "I would think that it's extremely unlikely that there isn't." Krugman was also asked: "Would an alien invasion be deflationary or inflationary?" The Nobel laureate replied:
I think that we can say it pretty almost surely would be inflationary.
"Wars almost always are. And uncontested alien invasion, I guess it kind of depends on how they run the occupation," he opined. "But actual wars are always inflationary. I can't think of one that wasn't. They always involve big government spending. Actually, they always involve a collision between large spending and at least temporarily reduced productive capacity."
Krugman added:
I said that the government should lie and claim that we were facing an imminent alien invasion. And that in order to fight that imminent alien invasion, what we needed was better infrastructure.
"So we should have a big public infrastructure platform because things that people would never agree to simply in order to make people's lives better, they will agree to in order to fight invasion," he emphasized.
The economist took to Twitter after appearing on the podcast to clarify his view on alien invasions. "If there is intelligent life out there, it's almost surely thousands or millions of years ahead of us. Not the kind of beings who'd be interested in invading Earth, let alone beings that Will Smith and Jeff Goldblum could outwit," Krugman tweeted.
What do you think about Paul Krugman's statements regarding alien invasions and the U.S. economy? Let us know in the comments section below.