Notorious B.I.D. 2.0: Biggie-Sized Bidder Will Fuel Bitcoin Rally Again?
The cryptocurrency market has experienced significant volatility in recent months, with the price of Bitcoin (BTC) dropping from its new yearly high of $31,000 to its current trading price of $27,300. This pullback has left Bitcoin at a crossroads, with traders waiting to see whether the key support level of $27,000 will hold or break.
However, Bitcoin is known for its volatility, and bid liquidity movement can provide valuable insights into market activity. In Q1/2023, a block of bid liquidity was identified in what appeared to be controlled by a single entity, which was named Notorious B.I.D, according to the research and analysis firm Material Indicators. 
Bitcoin Rally 2.0 On The Horizon?
This entity was successful in attracting more bids to fuel a Bitcoin rally, and the movement of bid liquidity became predictable over time. However, the game ended with a rug pull in the first week of March.
As of this writing, according to Materials,  there are indications that a similar entity may be active in the market again, with bid liquidity movement that looks similar to what was seen in Q1. While there is no way of knowing for sure if Notorious B.I.D. is back, it appears that somebody is using a large stack to play a similar game.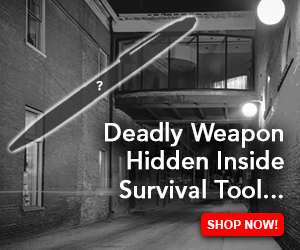 One of the key differences between what was seen in Q1 and what is being observed now is that the buy walls are changing size. This could be a distribution strategy, as the large buyer seeks to push the price up to a higher distribution range and ultimately use those bids as exit liquidity. 
According to the fire chart of the Material Indicator, there is a substantial bid wall situated just below the $26,000 mark. This bid wall may have the potential to prevent a further decline in Bitcoin's price shortly, but only if the $27,000 support floor is broken. Despite this, Bitcoin's current support level has remained stable, indicating that there is a possibility of a rebound to higher levels. Therefore, it cannot be ruled out that Bitcoin's price may bounce back to higher levels.
BTC's MVRV Reaches 11-Month High
According to Gaah, a researcher and analyst from the CryptoQuant Firm, the MVRV (market-value-to-realized-value) ratio is a key indicator of market sentiment and can provide valuable insights into investor behavior. The ratio is calculated by dividing the market capitalization of Bitcoin by its realized capitalization, which is the sum of the value of all Bitcoin transactions since they were last moved on-chain.
When the MVRV ratio is in the green quadrant, below a value of 1.44, it is considered to be in the accumulation zone. This indicates that there is decreased selling pressure in the market, as the realized capitalization of Bitcoin exceeds its market capitalization. In other words, investors are less motivated to sell their Bitcoin, as they believe that its true value is higher than its current market price.
Gaah notes that the MVRV ratio reached a high of 0.82 in December 2022, when Bitcoin was still trading at around $17,000. This is the same level that the ratio reached in 2018, just before Bitcoin experienced a significant drop in value. However, Gaah believes that the current market conditions are different and that the MVRV ratio is a reflection of the increasing institutional adoption of Bitcoin.
Featured image from Unsplash, chart from TradingView.com