Over 440,000 Ethereum Added to Liquid Staking Derivatives in Two Weeks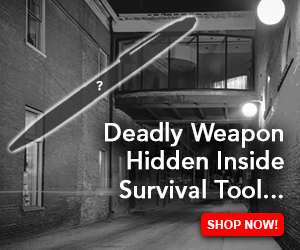 In less than two weeks, the total value locked (TVL) in liquid staking derivatives has increased by 441,110 ether, worth roughly $793 million. While Lido Finance dominates the market with 74.35% of the TVL, competing liquid staking protocols Rocket Pool and Frax Ether have recorded double-digit gains of 34% to 42% in the past 30 days.
Number of Ethereum Locked in Liquid Staking Derivatives Nears 9 Million

Liquid staking protocols continue to grow, with the top decentralized finance (defi) protocols recording an additional 441,110 ethereum (ETH). As of May 12, 2023, the total value locked (TVL) in liquid staking derivatives (LSDs) stands at 8,872,715 ether, equivalent to $16.101 billion. This marks a significant increase from the 8,431,605 ethereum locked in liquid staking protocols on April 30. In just 12 days, the number of ether deposits surged by an impressive 5.23%.



Despite the recent addition of 441,110 ethereum, the TVL in LSDs is currently worth less than it was on April 30, owing to ethereum's decline in market value. Back then, the TVL held in LSDs was valued at $16.139 billion, making today's numbers a 0.235% loss, standing at $16.101 billion. Notably, Lido dominates the market with a 74.3596% share, accounting for 6.59 million ETH of the 8,872,715 ether locked in today. The second-largest LSD protocol is Coinbase Wrapped Staked Ether, with 1,145,137 staked ether.




This week, Lido's TVL jumped by 4.87%, while Coinbase's staked ETH value dipped by 1.47%. Rocket Pool witnessed an increase, with its TVL jumping by 5.27%. Frax Ether and Stakewise also saw gains, recording a 5.21% and 0.48% increase, respectively, in just seven days. Looking at the 30-day metrics, Lido's value locked rose by 11.10%, while Coinbase's staked ETH TVL saw a 3.95% reduction. Frax and Rocket Pool emerged as the 30-day leaders, with Rocket Pool surging by 34.37%, and Frax recording a 42.55% increase.



Rocket Pool is closing in on Coinbase in terms of the number of staked ETH, with 622,633 ETH locked, while Frax Ether only has 187,551 ETH locked. However, Rocket Pool's deposits would have to grow by 84%, or more than 523,000 ETH, to surpass Coinbase's number of staked ETH locked into the protocol.

What do you think the future holds for liquid staking protocols? Share your thoughts in the comments section below.