Palau's Stablecoin Audit Process Advances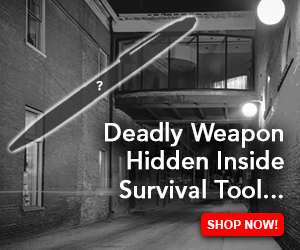 Palau's Ripple-backed stablecoin pilot audit process is advancing, with the Ministry of Finance collaborating with auditors and turning in more than 200 documents for review. Jay Hunter Anson, a Palau Ministry of Finance member, explained he was ready to show auditors that every transaction can be traced thanks to the public ledger tech.
Palau's Ministry Of Finance Advances Stablecoin Audit Process
The audit process on Palau's stablecoin (PSC) pilot, a project that uses Ripple's xrpl ledger to issue a dollar-backed stablecoin as a central bank digital currency (CBDC), is advancing, as the Ministry of Finance collaborates with the government auditors.
Jay Hunter Anson, a member of the Ministry of Finance, offered an update about how blockchain technology would help in the process due to the traceability of each transaction.
In a post on social media, Hunter Ansen stated:
In-brief with auditor complete. 202 documents printed and will be submitted for review. Ready to walk the auditor through the public xrpl ledger where all PSC transactions are visible to everyone and can be traced from minting to destruction.
Furthermore, Hunter Anson reinforced the total transparency and disclosure of the team behind the pilot, explaining that they had "nothing to hide."
Palau's Stablecoin Pilot Audit Background
The audit on the test phase of Palau's Stablecoin, qualified by Hunter Anson as "very small, secure, and controlled," was requested by Senator Mark Rudimch. Earlier this month, he directed a letter to Public Auditor Satrunino Tewid, where Rudimch explained his concerns about the test process.
Rudimch criticized the legality of the program and the funds used for its implementation, stating that the Ministry of Finance might not have the faculties needed to organize the pilot.
Hunter Anson has personally answered some of Rudimch's inquiries, explaining that PSC was not another cryptocurrency like Bitcoin, being more akin to Alipay, a Chinese payment system used widely in Palau without requiring special laws to be passed.
Also, Hunter Anson rejected Rudimch's statements that implied the pilot hid monetary transactions, creating money laundering risks. Hunter Anson declared:
The public ledger is fully transparent and KYC/AML/CFT compliance strictly enforced. All money and spending is 100% visible, traceable, and attributable. It is impossible to launder money using PSC.
The fate of Palau's stablecoin is still uncertain, as the government announced that the program would be evaluated for two months, with its upcoming expansion depending on the review of its impact, among other aspects.
What do you think about the audit of Palau's stablecoin pilot? Tell us in the comments section below.