Paypal Selects Crypto.com as 'Preferred Exchange' for PYUSD Stablecoin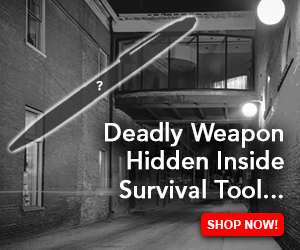 Paypal has chosen Crypto.com as the "preferred exchange" for its recently launched stablecoin issued by the blockchain company Paxos. The partnership with the trading platform seeks to prop the U.S. dollar-pegged cryptocurrency which has already listed the coin and provides liquidity for its market.
Crypto.com Joins Payments Giant Paypal and Fintech Firm Paxos to 'Further Enable Paypal USD'
Crypto.com announced a partnership with Paypal that aims to establish the digital assets exchange as the preferred trading platform for the online payment provider's new paypal usd (PYUSD) stablecoin. In a press release, the crypto firm highlighted it has already listed the new currency and is currently the exchange with the deepest liquidity for its trading pairs.
Paypal introduced the stablecoin in early August with the stated goal to eventually making it an integral part of its payments infrastructure. PYUSD is issued by the New York-based Paxos Trust Company on the Ethereum blockchain and is reportedly redeemable 1:1 for U.S. dollars, backed by dollar deposits, short-term Treasury securities, and comparable assets.
"PayPal has been a true pioneer in the digital commerce evolution and Paxos is a market-leading issuer of stablecoins. We are tremendously excited to team up with them to collectively advance the crypto frontier," said Crypto.com's Senior Vice President and Head of Payment Partnerships Joe Anzures. He elaborated:
Connecting our more than 80 million users to the latest crypto innovations, as well as supporting Paypal's global network of consumers and merchants, will be pivotal in our continued pursuit of crypto to every wallet.
The partnership expands the integration between the financial giant and the crypto exchange which offers users of its Visa Card the option to top it up with Paypal. Furthermore, PYUSD deposits are already available to Crypto.com retail users via the platform's app and the exchange promises trading features in the near future.
PYUSD isn't Paypal's only initiative in the crypto space. Last year, the payment processor allowed users to send and receive popular cryptocurrencies like bitcoin and ether. Media reports unveiled that the company has filed a patent application for a non-fungible token (NFT) marketplace this year. Earlier this month, Paypal announced it's introducing on- and off-ramps to facilitate crypto payments for Web3 platforms such as digital wallets and decentralized apps.
Do you expect Paypal to dive even deeper into the crypto space? Tell us in the comments section below.