Polkadot Cross-Chain Bid Takes Flight As DOT Battles Uncertainty
Polkadot (DOT) is making strategic moves to propel its development forward as bearish market conditions continue to cast a shadow over the crypto landscape. In recent weeks, the network has shifted its focus away from speculation, opting instead to double down on its commitment to technological advancement. 
This move was evident in the multiple presentations it delivered, shedding light on its ongoing efforts and its ambitious goal of achieving 1,000 parachains.
A Paradigm Shift In Polkadot's Strategy
In a landscape where various blockchain networks are fiercely vying for cross-chain dominance, Polkadot is emerging as a formidable contender. The Sub0 developer conference served as a platform for the network, reaffirming Polkadot's commitment to cross-chain integration and the immense potential it holds.
GM diligent #Web3 BUIDLers & #crypto degens!
#Polkadot is aiming for the stars !!
Announced at #sub0, developers are introducing updates to support 1,000 #parachains, a tenfold increase!
"Asynchronous backing" will halve block time & augment block space, paving the… pic.twitter.com/74YZv8pcwS

— Orbiter One (@OrbiterOne) September 22, 2023
The implications of this move are profound. Polkadot envisions a future where parachains, interconnected through its innovative architecture, foster a thriving ecosystem of decentralized applications, each with its unique use cases and communities. This holistic approach to blockchain interoperability opens up vast opportunities for developers and users alike, promising seamless interactions between disparate blockchain ecosystems.
Navigating Choppy Waters: DOT's Price And Sentiment
DOT price has been navigating choppy waters since February. As of the latest data, DOT is trading at $4.01, according to CoinGecko, with a 24-hour movement of 0.1% and a seven-day decrease of 4.3%. This downtrend has led many to wonder if DOT can regain its bullish momentum in a bearish market.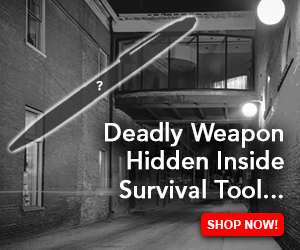 On-chain data cited in a report suggests a glimmer of hope, indicating a slight improvement in DOT's weighted sentiment over the last three weeks. This uptick in confidence among traders suggests that some believe in DOT's potential for an eventual upswing, though it has yet to manifest in price action. 
Looking Ahead: DOT's Prospects In A Bearish Altcoin Market
As cryptocurrency analyst Benjamin Cowen suggests, altcoins, including DOT, may face challenges throughout the remainder of 2023, a pattern often observed in pre-halving years. Nevertheless, Polkadot's recently unveiled plans and its unwavering commitment to technological innovation position it favorably for the long run.
The network's vision of a cross-chain future, with an expanding parachain ecosystem, could serve as a catalyst for renewed investor interest and a potential bullish reversal.
(This site's content should not be construed as investment advice. Investing involves risk. When you invest, your capital is subject to risk).
Featured image from Shutterstock