Pro-XRP Lawyer Castigates The SEC's Argument Saying It's Unfounded And Absurd
Pro-XRP lawyer representing thousands of XRP holders as Amicus Curiae has slammed the US SEC's position in the ongoing Ripple lawsuit.
In a tweet, John Deaton claims the SEC undermined its once credible case by quoting an unrelated legal document. Deaton believes the document, dubbed ECF 640, supported his claim when the SEC stated that the XRP purchase was an investment in a "common enterprise."
"The quoted legal document supports [what I said] by stating that even if some country recognizes XRP as fiat currency in the future, it would still be considered a security."

If El Salvador recognized XRP as legal tender, like #BTC – the SEC claims it still a security. https://t.co/fI1Ofn23iN

— John E Deaton (@JohnEDeaton1) May 5, 2023
According to Deaton, the SEC will still regard XRP as a security even if other countries recognize it as a legal tender.
SEC's XRP Theory Is Indefinable In Time And Space, Says Deaton
Deaton argued that the SEC cannot boycott the Howey test by alleging that every XRP sale (before, now, and future) meets all the test's prongs. He noted that no underlying asset in an investment contract was ever tagged security since the Howey test started 76 years ago.
The legal expert further explained that no investment contract exists without a legal relationship between the buyer and promoter. Deaton's tweets suggest the SEC's argument is absurd and lacks credibility. 
Deaton cited his Amici motion to the federal judge presiding over the Ripple case, Judge Torres. He addressed the SEC's argument as a shorthand and analytically lazy contention, slamming the agency for tagging every XRP sale, from its ICO to the present, financial security. 
In the lawyer's opinion, the scope of the SEC's arguments is overstretched and indefinable in time and space.
Community's Responses to Deaton's Argument
Deaton's tweets attracted other crypto proponents. While responding, a Twitter user @Kashta9 said he thinks the SEC's position in the lawsuit is that all XRP sales, including those in the secondary market, are investment contracts. Other respondents said they don't care about anybody's opinion but the judge's.
Related Reading: Why Is Bitcoin And Crypto Up Today?
Deaton ended his argument by expressing his confidence in Judge Torres' ability to recognize and act according to the massive public interest in the XRP lawsuit.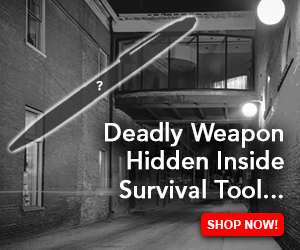 The Ripple lawsuit is among the most viral topics in the crypto industry, with many anticipating a ruling in Q2 2023. A total of 75,000 XRP holders from the United States and 143 countries joined the Ripple lawsuit. However, no one can predict if it will become security until the judge pronounces judgment.
Featured image from Pexels and chart from TradingView