RenQ Finance Raises Nearly $1 Million in 24 Hours as Stage 4 Completes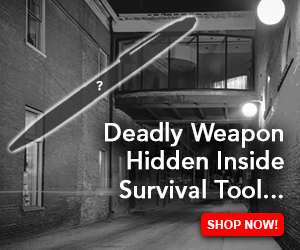 PRESS RELEASE. After RenQ Finance achieved remarkable success by completing stage 4, they generated immense excitement among investors after embarking on stage 5. In just the last 24 hours of stage 5, RenQ has secured over $1 million in funding, bringing the total raised for this stage to an impressive over $7,7 million out of the $9,3 million target.
This achievement is a testament to the confidence and support of RenQ's investors based on its poise to outshine all other DeFi platforms, propelling the company towards its funding goals with unwavering momentum.
RenQ Finance's Stage 4 Triumphantly Concluded, Stage 5 Launched with Unstoppable Momentum
RenQ Finance's Stage 4 presale event has exceeded all expectations, concluding with resounding success in record time. Buoyed by this achievement, RenQ Finance has seamlessly transitioned to Stage 5 with unwavering momentum. Notably, in the past 24 hours alone, RenQ Finance's Stage 5 presale has already raised an impressive sum of over $1 million, further solidifying the company's exceptional progress toward its funding goals.
RenQ Finance has strategically divided its fundraising efforts into a series of eight presale phases, with the current phase being the fifth. With a grand objective of raising over $20 million by the presale rounds conclusion, RenQ Finance is diligently working towards its fundraising target by leveraging this meticulous approach to presale stages.
RENQ token is priced at $0.040 USDT in the ongoing fifth stage of the presale after rising each time the hard cap was met. As for the fifth stage, it will end at $9,335,000, equivalent to around 300,500,000 RENQ tokens sold. In the subsequent stages, one RENQ token will be priced at 0.045 USDT, and in Stage 8, the last stage, the price will surge to $0.055.
RenQ Finance's remarkable achievement of raising over $7.7 million thus far is a clear testament to the company's unwavering dedication to innovation and the surging demand for decentralized finance (DeFi) solutions. This impressive fundraising milestone underscores RenQ Finance's position as a trailblazer in the ever-evolving landscape of DeFi, showcasing its ability to meet the needs of a rapidly growing market with cutting-edge solutions.
RenQ Finance's Stage 5 presale is still ongoing. You can join the project on the official website for a chance to be part of RenQ's DeFi platform that empowers cryptocurrency traders worldwide.
RenQ Finance is Poised to Outshine All Other DeFi Platforms
Barring the ongoing Stage 5, you must know that based on the pieces of information RenQ Finance boasts, this project stands out with its unique edge that sets a new standard for DeFi investing.
One of RenQ Finance's key differentiators is its innovative cryptocurrency data aggregator, which provides real-time market data and insights, enabling traders to make informed investment decisions.
RenQ Finance also offers perpetual futures, a vault for secure storage of cryptocurrencies, a lending protocol for earning passive income, and a Defi and NFT Launchpad for exciting investment opportunities. Furthermore, RenQ Finance fosters a vibrant community through its multiple forums, where users can exchange knowledge and ideas, contributing to the development of the entire RenQ ecosystem.
Besides, RenQ Finance's vision extends beyond just providing exceptional tools and services, and the success of previous presale stages proves it.
Discover RenQ Finance
RenQ Finance is a pioneering all-in-one platform offering cutting-edge global solutions to cryptocurrency investors. Their primary objective is to establish a fully decentralized DeFi platform that empowers traders to manage their daily crypto activities efficiently. RenQ Finance is committed to delivering direct trading options through its wallet app while driving a revolution in decentralized trading.
RenQ Finance's core values are centered around innovation, as they constantly develop tools tailored for cryptocurrency traders. These tools encompass a cryptocurrency data aggregator, perpetual futures, a vault, a lending protocol, a DeFi and NFT Launchpad, and various forums. RenQ Finance aims to foster a thriving community that actively contributes to the overall development of the RenQ ecosystem.
Exciting plans are in store for RenQ Finance, with the mainnet set to launch in Q1 of 2024. DeFi services, including a mobile wallet app and a desktop wallet plugin, will be introduced by the company. These offerings will provide users with valuable features such as margin loans and ERC-271 positions.
RenQ Finance is unwavering in its commitment to establishing a decentralized platform that offers a comprehensive suite of services to cryptocurrency investors worldwide. With its innovative tools and vibrant community, RenQ Finance is poised to lead the future of DeFi.
Stay Connected
Stay in the know and keep yourself updated with the ongoing token presale of RenQ Finance by connecting with the company on its official website and social media channels.

Visit the links below for more information about RenQ Finance (RENQ):
Website: https://renq.io
Whitepaper: https://renq.io/whitepaper.pdf
---
This is a press release. Readers should do their own due diligence before taking any actions related to the promoted company or any of its affiliates or services. Bitcoin.com is not responsible, directly or indirectly, for any damage or loss caused or alleged to be caused by or in connection with the use of or reliance on any content, goods or services mentioned in the press release.