Report: Regulations Governing Tokenized Deposits and Crypto Assets in South Africa Set to Take Effect in January 2025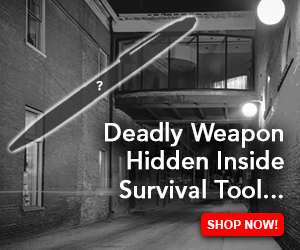 Regulations governing tokenized deposits and crypto assets are likely to become effective on Jan. 1, 2025, a senior fintech analyst at the South African central bank has revealed. However, according to the analyst, regulators are still trying to understand or learn the risks that come with using distributed ledger technology.
Central Bank Considers Appropriateness of Retail CBDC
Gerhard van Deventer, a senior fintech analyst at the South African Reserve Bank (SARB) recently disclosed that regulations governing the so-called tokenized deposits and crypto assets are expected to come into effect on Jan.1, 2025. Although taking this step is seen as an important milestone, Deventer, however, warned regulators still need to understand the risks that are associated with the technology underpinning digital assets.
To achieve this, the SARB and its partners have conducted experiments whose objective was to understand and identify the risks as well as the benefits of distributed ledger technology (DLT). Project Khokha and Project Khokha 2 are among the experiments that were conducted by the South African central bank in conjunction with commercial banks.
In one of the experiments, the SARB is said to have explored a general-purpose retail central bank digital currency (CBDC). The South African central bank similarly explored wholesale and multi-CBDCs and according to Deventer, the bank is now interested in finding a way forward.
"At the SARB, we recently completed a project that explored the feasibility, desirability and appropriateness of a retail CBDC for South Africa. We are currently progressing with an internal project to consider the way forward," the fintech analyst said.
However, according to a report published in Creamer Media's Engineering News, South African regulators; the SARB and the Financial Sector Conduct Authority (FSCA) as well as the financial industry still need to do more work on the prudential treatment of crypto assets.
Benefits of a Central Bank Digital Currency
Meanwhile, the same report also quotes Sim Tshabalala, the chief executive (CE) of Standard Bank, who recently spoke about the benefits of using CBDCs to facilitate secure interbank clearing. According to Tshabalala, CBDCs, particularly retail ones, can potentially increase participation in the formal financial system. They can also reduce opportunities for tax evasion and other forms of financial crimes.
Tshabalala noted however that questions still remain about the role of central banks should CBDCs become widely used. He said:
"However, it is not clear at this stage how retail CBDC balances held with commercial banks differ from other deposits, or how CBDC balances held by an individual or a firm directly with the central bank differs from the central bank turning itself into a retail bank."
The Standard Bank CE said failing to address this would be equivalent to doing nothing to "mitigate the risk and moral hazards" that arise from a central bank's direct participation in the financial system.
Register your email here to get a weekly update on African news sent to your inbox:
What are your thoughts on this story? Let us know what you think in the comments section below.