Ripple CTO Labels BEN Coin As Scam, Bitboy Reacts
Ripple's Chief Technology Officer (CTO), David Schwartz, responded to a tweet from a crypto enthusiast, calling the BEN Coin project a 100% rug pull. Schwartz asked the poster why he believed such but still stated his reservations about the new crypto project. 
So many crypto coins launch daily in the market. However, scam projects and rug pulls also deceive unsuspecting customers into investing.
A rug pull is a crypto scam where the project founder suddenly withdraws the project's liquidity, disappearing with investor funds. This leads to a sharp price drop and losses for investors.
David Schwartz Expresses Reservations About BEN Coin
A crypto enthusiast believes the BEN coin project was a 100% rug pull. Reacting to the tweet, Schwartz asked the user if he believed the rug pull would occur in the future or if Bitboy's involvement in the project was a rug pull. Schwartz further concluded that he believed one of those scenarios.
Do you mean that the rug will be pulled in the future? Or do you mean that Bitboy joining the team is itself a rug pull? Because one of those things I definitely agree with.

— David "JoelKatz" Schwartz (@JoelKatz) May 10, 2023
However, the popular crypto influencer Ben Armstrong, "Bitboy",  reacted to these allegations stating that they are products of ignorance and hate.
He further explained that he is a force to reckon with in the crypto space, participating in projects that affected over 99% of the community. Also, he explained that his company employs over 40 people.
According to Armstrong, he has produced two videos daily in the past five years, a testament to his commitment to educating the crypto community. 
Bitboy asked the crypto community to stop believing memes that can create a negative impression.
Also, in another tweet, Armstrong informed his followers that he was taking over the BEN coin project. He also agrees with @eth_ben, a Twitter user, that BEN coin's liquidity and assets will be transferred to him in a week.
Notably, BitBoy stated earlier that the coin was launched to serve as the governance token for his DAO. Also, the BEN token launched and traded for two days before BitBoy announced its existence. 
How Is BEN Token Faring Today?
The token is gaining massive traction on the chart today as bulls seem to control the current scenario. It indicates price volatility for the asset in the bullish direction.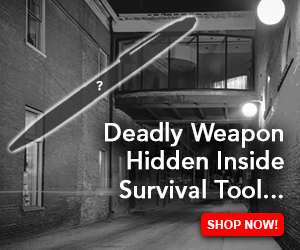 Although BEN is relatively new, it has formed several highs and lows on the price chart as market forces act on its price.
-Featured image: Pexels, chart: TradingView