Ripple Lawsuit Updates and Analysis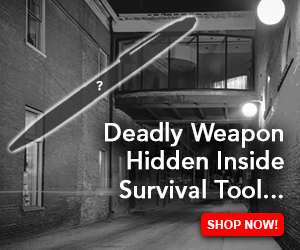 Ripple lawsuit has become one of the highest-profile enforcement actions against cryptocurrency companies since their introduction, serving as an essential framework for debate about how best to regulate digital assets and ensure their continued viability in financial services industry.
The SEC is seeking a ruling from Judge Analisa Torres which would further clarify whether digital assets qualify as securities. We expect an official judgment to come soon!
The SEC's case against Ripple
Ripple's SEC case marks its most serious action to date and could have far-reaching ramifications for cryptocurrency in general. According to the SEC's contentions, its founders and two executives raised over $1.3 billion through unregistered security offerings from which Ripple profited significantly.
Ripple is a blockchain developer known for producing the XRP token, used to facilitate cross-border money transfers. Their platform is used by retailers worldwide and provides them with various services.
On December 22, 2020, the Securities and Exchange Commission filed a complaint against Ripple and its CEO Bradley Garlinghouse and co-founder Christian Larsen alleging they misled investors regarding the status of XRP as a security. This lawsuit seeks fines and penalties against these defendants as well as an injunction to prevent future frauds.
Ripple could face devastating court rulings should their lawsuit against them by the SEC be successful; however, such rulings would likely have no direct repercussions for its price of XRP token. With six billion market capitalization and the number one cryptocurrency token by market capitalization rank being XRP since being filed into litigation against by SEC is likely to show little immediate affects upon it's value.
However, should the SEC lose this case it could severely limit their ability to regulate cryptos within the United States – this would have serious repercussions for investors and blockchain innovators worldwide.
Ripple has spent hundreds of thousands on lobbying efforts and is working to build relationships with legislators and regulators worldwide in preparation for potential legal victories.
The company's legal team, led by Chief Legal Officer Stuart Alderoty, has engaged an impressive network of external lawyers in order to defend against SEC claims. Their success includes winning numerous discovery battles related to internal communications from William Hinman's June 2018 speech at the SEC as former Head of Corporation Finance.
Ripple recently stated in its quarterly report that it felt confident about its defense and was focused on international markets. Ripple stated it has increased hiring of outside lawyers as part of a plan to better defend itself in court proceedings.
The SEC's motion to reopen discovery
The Securities and Exchange Commission (SEC) has filed a motion to reopen discovery in the Ripple lawsuit, an action which may prove problematic for plaintiff.
According to a letter sent by the SEC's legal team, they have requested Magistrate Judge Sarah Netburn allow them to serve non-party subpoenas so as to obtain copies of several video recordings containing public remarks made by SEC officials, hosted on platforms that do not permit users to download this content.
Ripple's lawyers will have difficulty accessing content they require without court approval, which becomes especially complicated if the SEC wins its motion and issues subpoenas for Ripple lawyers.
Additionally, the SEC is asking that court order authentication of documents so it can verify their genuineness – this may present many problems for plaintiff's lawyers.
However, it should be remembered that for any request of admissions into this case by the SEC to be granted by the court it will have to make an impressive case and prove its justifications in court. It is unlikely that they will grant this request.
A major challenge facing the SEC will be deliberative process privilege, which protects agency staffers' notes from being used against it in litigation because such notes could expose an agency's internal thought processes.
In this case, the SEC claims that notes prepared to assist its agency in formulating its positions on various topics were protected as they were taken during meetings with third parties.
The SEC also claimed that these notes should be protected since they may reveal internal thought processes at an agency. Unfortunately, however, the court found these claims were invalid.
The SEC also asserts that emails and draft versions of speeches given by former Division Director are not covered by deliberative process privilege, since these materials did not help form SEC positions on certain issues and did not represent staffers' personal opinions regarding an issue.
The SEC's motion to exclude testimony
SEC filed a Daubert motion to exclude certain expert witness testimony in Ripple case; often used to prevent parties from offering testimony without providing proof that witness is qualified to testify.
The SEC's decision to exclude evidence has received much scrutiny among crypto community and analysts, but its effects remain uncertain. It remains to be seen if they can prevail in this battle or not.
Judge Analisa Torres recently issued a 57-page ruling regarding the SEC's motion to exclude testimony, siding with both Ripple and SEC in various ways.
Pro-Ripple lawyers hope that presiding judge's decision to exclude one of SEC expert witnesses will have an enormous effect on the outcome of this case. They anticipate this forcing SEC to prove any expectation for profit from investing in XRP – something which is difficult for them to do and could have serious repercussions down the line.
SEC's claim that XRP was sold without fair notice stems in large part from it being offered through an unregistered company, an issue which could make or break its case against it.
As such, the SEC has attempted to disallow evidence showing that XRP wasn't offered as a security, as well as testimony of XRP holders who appear as amici curiae (friend of the court).
Legal analyst James K. Filan anticipates that the Securities and Exchange Commission's Daubert motions could be decided this week and suggests that judges might seal all court documents related to these cases as part of efforts to conserve both judicial resources and SEC resources.
It is highly likely that this action will result in a summary judgment for the SEC, with significant ramifications for XRP's future and price. A ruling in favor of either side could cause massive disruption and increase prices significantly.
The SEC's motion to seal documents
In December 2020, the Securities and Exchange Commission filed a lawsuit against Ripple and its executives for selling its XRP cryptocurrency as unregistered securities. This case caused great uncertainty within the cryptocurrency community and caused prices of XRP cryptocurrency to dip dramatically – but a settlement may soon be in sight.
After multiple attempts at resolution, Ripple and the SEC have finally come to a settlement agreement that will enable their case to be closed and sealed, while protecting sensitive documents from being released into public view.
On 22 December, both parties filed their latest filings in this lawsuit. Both Ripple and SEC wish to seal certain documents from court disclosure in order to protect their confidentiality.
According to the SEC, these documents are "highly sensitive and confidential", and need to remain hidden from public view. These include internal documents created by SEC officials for deliberation or debate purposes as well as details regarding expert witnesses or investors in XRP tokens.
However, the SEC was unsuccessful in its efforts to keep these documents hidden; a judge has ruled that these records are protected under deliberative process privilege.
As a response, the SEC requested the court seal all previously disclosed Hinman speech documents; this request was approved by a judge on September 29, 2022.
Since then, several organisations have filed amicus briefs in support of Ripple. These included a private charter jet company and payment provider as the initial examples, followed by other crypto advocacy groups like Coinbase and Blockchain Association.
The Securities and Exchange Commission (SEC) has requested that courts extend the deadline for experts to file expert challenges (commonly referred to as Daubert motions). While this could benefit the agency, this move could also prove disastrous for Ripple.
Ripple is petitioning the Securities and Exchange Commission (SEC) for permission to reopen discovery, although this proposal has been strongly opposed by regulators who feel that such efforts would be too costly and time-consuming to complete.