Robert Kiyosaki Predicts Bitcoin Rising to $1M, Gold $75K, and Silver $60K if World Economy Crashes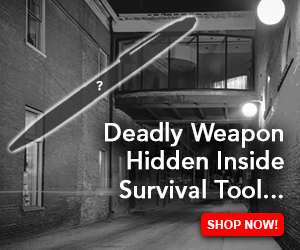 Rich Dad Poor Dad author Robert Kiyosaki has shared his predictions regarding the prices of gold, silver, and bitcoin if the world economy crashes. Emphasizing that the national debt is "too high," he cautioned that holders of the U.S. dollar will be in trouble.
Robert Kiyosaki's Gold, Silver, Bitcoin Predictions
The author of Rich Dad Poor Dad, Robert Kiyosaki, has shared his predictions about the price of gold, silver, and bitcoin. Rich Dad Poor Dad is a 1997 book co-authored by Kiyosaki and Sharon Lechter. It has been on the New York Times Best Seller List for over six years. More than 32 million copies of the book have been sold in over 51 languages across more than 109 countries.
In a tweet Monday, Kiyosaki explained that while he expects the price of bitcoin to reach $100K in the near term, he believes that it could soar to $1 million while gold will rise to $75K and silver will trade at $60K if the world economy crashes. Noting that he has been saying for years that gold and silver are God's money while bitcoin is people's money, the famous author wrote:
Bad news: If stock & bond markets crash, gold & silver skyrocket. Worse news: If world economy crashes, bitcoin [will rise to] $1 million, gold $75K, [and] silver to $60K.
He added that savers who hold the U.S. dollar, which he called "fake" money, will be in serious trouble, noting that the U.S. national debt is "too high."
Kiyosaki often said that gold, silver, and bitcoin are his preferred investments, emphasizing that they are the best for unstable times. Following his warning about a global recession, he cautioned in May that the world economy is on the verge of collapse.
The renowned author predicted in February that the price of bitcoin will hit $500,000 by 2025 while gold will soar to $5K and silver will hit $500 during that time period. He recently started saying that the price of BTC will hit $100K this year, and $120K next year, which is the same prediction made by Standard Chartered Bank. This week, he urged investors to buy silver before it's gone, noting that it is more affordable than gold.
Kiyosaki has also been warning that the U.S. economy is headed for a "crash landing." He previously said America is bankrupt and warned of hyperinflation. The Rich Dad Poor Dad author has been cautioning that a giant crash is coming for quite some time. Moreover, he warned that the U.S. dollar will "die" as the BRICS nations (Brazil, Russia, India, China, and South Africa) plan to launch a common currency.
What do you think about the predictions by Rich Dad Poor Dad author Robert Kiyosaki? Let us know in the comments section below.