Robert Kiyosaki Recommends Buying Silver Before It's Gone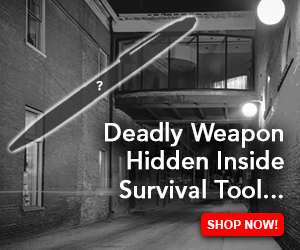 Rich Dad Poor Dad author Robert Kiyosaki has urged investors to buy silver before it's gone, noting that the precious metal is getting rarer. He stressed that silver is "a better bargain" as a long-term investment than gold.
Robert Kiyosaki Urges Investors to Buy Silver

The author of Rich Dad Poor Dad, Robert Kiyosaki, has urged investors to buy silver before it's gone, noting that the precious metal is becoming rarer. Rich Dad Poor Dad is a 1997 book co-authored by Kiyosaki and Sharon Lechter. It has been on the New York Times Best Seller List for over six years. More than 32 million copies of the book have been sold in over 51 languages across more than 109 countries.

Kiyosaki tweeted Monday that he considers both gold and silver God's money. However, the author pointed out that gold is multiple times more expensive than silver, noting that the latter, being an industrial precious metal, is becoming rarer due to its usage. Kiyosaki expressed his belief that silver is a better bargain as a long-term investment than gold. The well-known author further highlighted the affordability of silver, encouraging everyone to consider purchasing some before its availability diminishes. At the time of writing, the current spot price of silver is $22.70 while gold's spot price is $1,910.50.




In December last year, Kiyosaki explained on Twitter that he became a silver nut in 1964 when he was looking at a dime and saw a copper tinge around the edge. "I was only 17 but I knew we were being screwed via our money. Little did I know then that the U.S. government violated Gresham's Law which states fake money drives out gold and silver," the famous author described.



This was not the first time Kiyosaki recommended silver. In July last year, he said silver is the best investment value today, noting that he does not buy gold or silver exchange-traded funds (ETFs) — only real silver or gold coins. He also agreed with Andy Schectman, CEO of Miles Franklin Precious Metals, who said that "silver is the most undervalued asset of a generation."

Besides silver, Kiyosaki often recommends gold and bitcoin. He believes that the three investments are best for unstable times. In February, he said that by 2025, gold will be at $5,000 while silver will rise to $500 and bitcoin will soar to $500,000. He explained that gold, silver, and BTC will see substantial gains because the faith in the U.S. dollar, which he referred to as fake money, "will be destroyed."

What do you think about Kiyosaki's advice on buying silver? Let us know in the comments section below.