Robert Kiyosaki Warns of Economic Chaos, War Breaking Out, Gold Crashing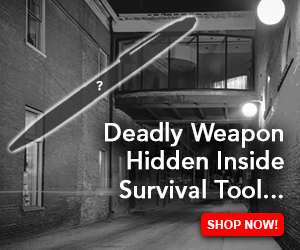 Rich Dad Poor Dad author Robert Kiyosaki has warned of economic chaos, a war breaking out, hyperinflation, and rising starvation. Commenting on de-dollarization on a "massive scale," he stressed: "It's a weaponization of our U.S. dollar against the world … It's all coming down fast right now."
Robert Kiyosaki on De-Dollarization on 'Massive Scale'
The author of Rich Dad Poor Dad, Robert Kiyosaki, is back with more dire predictions about the U.S. economy, the dollar, and global economic chaos. Rich Dad Poor Dad is a 1997 book co-authored by Kiyosaki and Sharon Lechter. It has been on the New York Times Best Seller List for over six years. Over 32 million copies of the book have been sold in over 51 languages across more than 109 countries.
During his Rich Dad radio show, which aired last week, Kiyosaki discussed de-dollarization with Andy Schectman, CEO of Miles Franklin Precious Metals Investments.
Schectman began by highlighting recent events that led to what he described as "de-dollarization on a massive scale," including the meeting between French President Emmanuel Macron and Chinese President Xi Jinping. "When our allies are breaking rank, it is going to speed things up, I believe, tremendously," he emphasized.
Kiyosaki concurred, stating:
It's a weaponization of our U.S. dollar against the world and the world's pissed off about it right now … It's all coming down fast right now. It's going faster and faster.
The two proceeded to discuss the catalysts for the rising de-dollarization trend across the globe. They include Saudi Arabia entering trade alliances with China, Russia, India, and Pakistan to step further away from U.S. dollar reliance and China settling trades with Brazil in local currencies. They also mentioned the BRICS nations' de-dollarization efforts and the economic bloc potentially launching a new currency. Several countries, such as Indonesia, are also following the BRICS' lead and shifting away from the U.S. dollar for trade settlements. The BRICS countries are Brazil, Russia, India, China, and South Africa.
Gresham's Law and Triffin's Dilemma 'Violated'
"There are two basic laws that are violated," the Rich Dad Poor Dad author explained. "When Nixon, in '71, took the dollar off the gold standard, what happened was that he violated Gresham's Law, and Gresham's Law says when bad money enters a system, good money goes into hiding."
Kiyosaki continued: "The second law is Triffin's Dilemma and that happened in 1944. What happened in 1944 at the Bretton Woods agreement in New Hampshire was the world said that we agree that the world will trade in U.S. dollars … but now the Bretton Woods agreement is falling apart."
The famous author added: "Triffin's Dilemma meant the U.S. had to supply dollars to every central bank throughout the world, so we had to print probably quadrillions of dollars." However, he stressed that when the BRICS nations gang up against "the playground bully, the U.S.," they say: "Take your dollars back." Kiyosaki then warned:
When those dollars come roaring back into America, we have a thing called hyperinflation, and every time there's hyperinflation, guess what happens, dictators arise and when dictators arise, the murder starts.
Schectman shared: "You will wake up Monday morning and it'll be: 'Oh my God, what just happened.' Because in the middle of the night, while we were all sleeping, all of the OPEC members who are all on the Belt and Road Initiative, they'll stand arm-in-arm and say: 'We've decided … we're going to take the yuan until the new BRICS currency is out.' Whatever they say, those dollars will start flooding home before we can even wake up and we'll wake up to interest rates spiking … and the whole system in chaos."
Citing a video by Bridgewater Associates founder Ray Dalio explaining "the changing of world order," Kiyosaki stressed:
Out of all this chaos … the dollar is going to come back in trillions — hyperinflation, war breaks out, starvation increases … I hate to say this, and I hope I'm wrong, it's the end of the American Empire. It happens all the time and it doesn't happen peacefully.
Meanwhile, Kiyosaki is planning to buy more gold. He tweeted Monday: "Gold to crash. Steve Van Meter, whom I respect, predicts gold to crash to $1,000. He states markets are tired of waiting for gold to go higher. If gold drops to $1,000 I will buy more. I am an investor, not a trader. To me, gold, silver, and bitcoin are real money. To me cash is trash."
What do you think about the warning by Rich Dad Poor Dad author Robert Kiyosaki? Let us know in the comments section below.