Russia Developing Payment Gateways With Partners Like Turkey, Mulling Crypto Settlements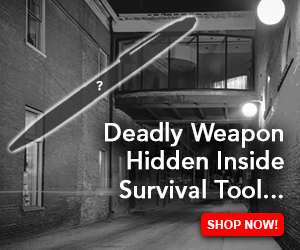 Bank of Russia is building a system of gateways with foreign payment networks and is now working with Turkey in this field. Russia's monetary authority would also allow the experimental use of cryptocurrencies in foreign economic activities, its head was quoted as saying.
Russia's Central Bank 'Actively Working' With Turkey on New Payment Gateways
The Central Bank of Russia (CBR) is developing payment gateways with foreign payment systems and is actively working with Turkey in this area, Governor Elvira Nabiullina said at a meeting with lawmakers in the State Duma, the lower house of Russian parliament.
Russians visiting Turkey have been experiencing problems with payments since Visa and Mastercard suspended Russian operations as part of sanctions over the war in Ukraine. Starting from September last year, the Russian Mir cards are no longer accepted in a number of countries.
During that month, Turkish banks also quit processing payments with Mir after a U.S. warning that financial institutions working with CBR's National Card Payment System, the Mir operator, risk being involved in circumventing Russia sanctions. At the time, Turkish media reported that President Recep Tayyip Erdogan had suggested establishing a new payment system between the two countries.
"We have built a system of gateways between our payment systems so that we can pay. This does not work in all countries … Nevertheless, such opportunities will appear," Nabiullina said, quoted by the Interfax news agency.
Alternative options are being discussed with each country individually, the governor elaborated, including using prepaid cards or cards issued by the payment systems of the respective nations. Members of Turkey's tourism industry proposed to launch cards that Russians can load with rubles and use during their stay in the country.
Russia has been mulling over ways to bypass financial restrictions imposed by the West over its invasion of Ukraine. One of the considered options is to use digital assets, including decentralized cryptocurrencies which are yet to be comprehensively regulated in the country.
During the meeting in the Duma, Nabiullina also indicated that while the regulator remains opposed to crypto payments inside the country, it is open to allowing international crypto settlements under experimental legal regimes. These will be conducted through authorized organizations, she explained, quoted by Tass, adding that the scheme can work with other digital financial assets as well.
Do you think Russia, Turkey and other nations will launch alternative fiat payment gateways and use crypto in settlements? Share your thoughts on the subject in the comments section below.