San Francisco's SoFi Bank Reveals Significant Holdings In BTC, ETH, And DOGE
San Francisco's SoFi Bank, a rising financial institution with 6.2 million customers, has unveiled its substantial cryptocurrency holdings, demonstrating a proactive embrace of the evolving digital asset landscape. 
BTC, ETH, and DOGE Lead the Way
A recent report shows that the bank's second-quarter earnings totaled $170 million in various cryptocurrencies, including Bitcoin (BTC), Ethereum (ETH), and Dogecoin (DOGE).
Among its cryptocurrency investments, SoFi Bank boasts $82 million worth of Bitcoin, solidifying its position in 'digital gold.' Ethereum follows closely, with $55 million, showcasing the bank's belief in the blockchain's potential. 
The meme-inspired Dogecoin takes the third spot with $5 million, while Cardano secures the fourth place with $4.5 million. The bank also diversifies with digital assets like Solana (SOL), Litecoin (LTC), and Ethereum Classic (ETC).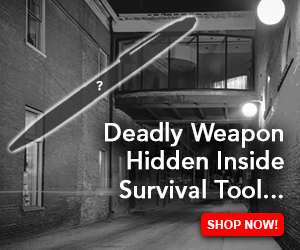 SoFi Bank's unique proposition lies in its commitment to fee-free cryptocurrency investments, allowing customers to allocate a portion of their direct deposits to digital assets. 
The bank further incentivizes newcomers by offering a $100 crypto bonus upon registration. With a minimum investment threshold as low as $10, the platform fosters accessibility to a variety of cryptocurrencies beyond Bitcoin.
While SoFi Bank's innovative approach to cryptocurrency has garnered attention, it faces regulatory scrutiny, particularly from the United States Federal Reserve. The regulatory body has raised concerns over the bank's involvement in crypto-related activities, requiring alignment with established policies. The bank has been given until January 2024 to ensure compliance, a process that involves navigating regulatory capital treatment intricacies.
Founded in 2011, SoFi Bank transitioned from its status as a non-bank entity in 2019 to a fully-fledged financial institution the following year.
Strategic Growth And Financial Success
The earnings report highlights SoFi Bank's business acumen, reflected in its strong second-quarter performance. With a remarkable 37% surge in revenue ($498 million) compared to the previous year, the bank showcases its ability to thrive amidst a rapidly evolving financial landscape.
SoFi Technology Stock also witnessed a 17% surge in July following its Q2 report. "As a result of this growth in high-quality deposits, we have benefited from a lower cost of funding for our loans," SoFi CEO Anthony Noto said.
SoFi is not the only bank that has made its way into cryptocurrencies. Major US banks like Wells Fargo, JP Morgan, and Goldman Sachs, among others, have also taken the plunge to provide access to digital assets and cryptocurrencies for their clients.
Other notable entrants into the industry include BlackRock and ARK Invest, which have filed applications for Spot Bitcoin ETFs with the SECs. On August 13, the first of these, the ARK Invest application, will be deliberated on to be approved or rejected by the SEC. However, the regulator could also end up extending the deadline.