SEC Charges FTX Auditor for Helping Clients Violate Securities Laws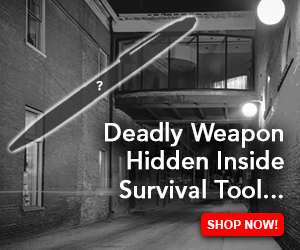 The U.S. Securities and Exchange Commission (SEC) announced charges against an accounting firm that worked for failed cryptocurrency exchange FTX. The company, Prager Metis, has been accused of facilitating clients in breaking federal securities laws and also auditor independence violations.
FTX Accountant Prager Metis Charged With Auditor Rules Violations
The U.S. securities regulator has charged accounting firm Prager Metis CPAs, LLC and its California professional services firm, Prager Metis CPAs, LLP with violating auditor independence rules while also aiding and abetting clients' violations of America's securities laws.
In its complaint, filed in the U.S. District Court for the Southern District of Florida, the SEC claims that between December 2017 and October 2020 Prager included indemnification provisions in engagement letters for more than 200 audits, reviews, and exams. It alleges:
Prager was not independent from its clients for those engagements, as required under the federal securities laws.
According to the Commission, Prager Metis continued to sign engagement letters with indemnification provisions and issued "accountant's reports" in which it purported to be independent, despite regulators repeatedly notifying its senior partners that this practice rendered the firm not independent.
"Many of Prager's clients included those 'accountant's reports' in their filings with the SEC. Prager allegedly also failed to advise its clients of its violations, even after the Public Company Accounting Oversight Board informed Prager that the indemnification provisions violated the independence requirements of the federal securities laws," the SEC elaborated.
According to a press release published Friday, the complaint seeks a permanent injunction, disgorgement plus prejudgment interest, and a civil monetary penalty against Prager. The SEC also quoted the Director of its Miami Regional Office as stating:
Auditor independence is critical to both protecting the integrity of financial reporting and promoting public trust … Our complaint is an important reminder that auditor independence is crucial to investor protection.
While the announcement does not mention FTX or other customers of the accounting firm, the bankrupt crypto exchange claimed before its November 2022 collapse that its 2021 financial results had been audited by Prager Metis and another company claiming crypto expertise, Armanino. Earlier this year, FTX's new management expressed concerns regarding the company's audited financial statements.
What are your thoughts on the SEC charges filed against FTX's auditor? Let us know in the comments section below.