Shiba Inu Could Rally Another 10% Upon Surpassing This Price Level
The price of Shiba Inu has been consolidating, leading to a downward trend. In the last 24 hours, SHIB has lost 2% of its value, and there has been limited movement on the weekly chart. This indicates a decrease in buying interest and an increase in selling pressure.
The market for SHIB appears oversold, but there is still a possibility of a price recovery if buyers step in. A small increase in buying activity could result in a significant appreciation of SHIB over the next trading sessions.
Moreover, there are bullish signals suggesting a potential breakout. The price movements of altcoins, including SHIB, have been similar to Bitcoin, which is currently experiencing uncertainty.
For SHIB to see positive momentum, a shift towards a more optimistic buying sentiment is necessary. However, it is worth noting that the market capitalization of SHIB has decreased, indicating that sellers currently have control over the asset's price.
Shiba Inu Price Analysis: One-Day Chart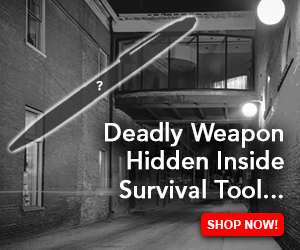 At the time of writing, SHIB was priced at $0.000008, trading near its resistance level of $0.000009. Prior to reaching $0.000009, the coin may face a minor resistance at $0.0000088. A symmetrical triangle pattern has formed for SHIB, indicating a bullish signal.
If SHIB successfully surpasses the $0.0000088 level, it could experience an upward breakout from the triangle, potentially reaching $0.0000096. This would result in a significant rally of over 10% for the coin.
Conversely, a decline from the current price would push SHIB down to $0.0000084, leading to a considerable loss. The recent session showed a decrease in trading volume for SHIB, indicating low buying strength.
Technical Analysis
Throughout most of this month, SHIB has experienced increased selling pressure. The Relative Strength Index (RSI) dropped below the 20-mark, indicating an oversold condition due to a significant decrease in demand.
If SHIB manages to surpass immediate resistance levels, buyers may reenter the market. Similarly, the coin's price fell below the 20-Simple Moving Average (SMA) line, suggesting that sellers were driving the market's momentum.
Furthermore, a bearish signal was observed as the 200-SMA (green) crossed over the 50-SMA (yellow), forming a death cross pattern. A death cross typically signifies a downward price movement.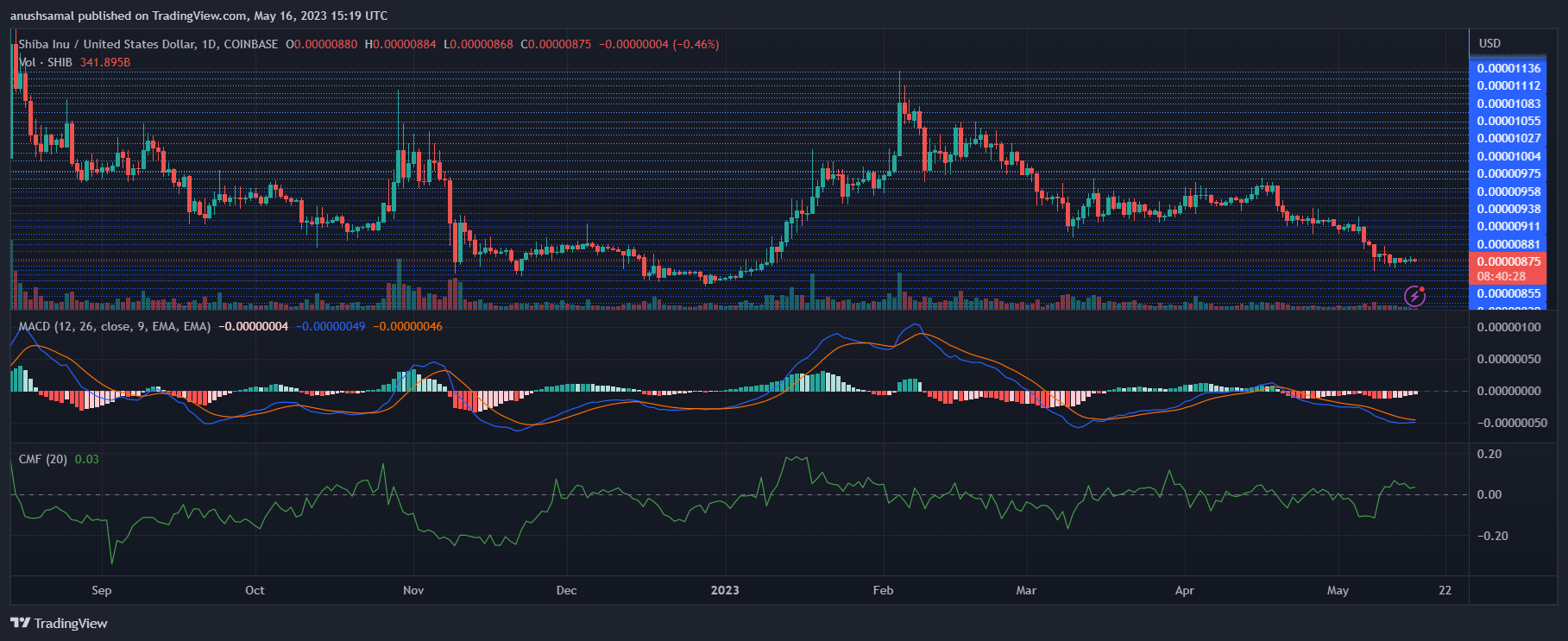 Confirming the bearish indications, the meme-coin showed sell signals. The Moving Average Convergence Divergence (MACD) which indicates price momentum and trend reversals exhibited red histograms which are associated with the sell signals.
Related Reading: The Aura Around PEPE Isn't Good For The Market, Especially Bitcoin – Here's Why
Conversely, the Chaikin Money Flow (CMF) remained positive, with the indicator above the half-line. This indicated that there were more capital inflows than outflows at the time of writing.