Singapore Announces Stablecoin Rules, MAS to Label Regulated Tokens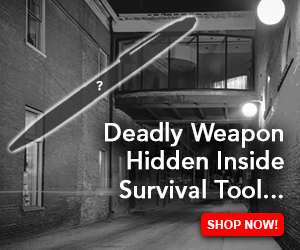 The Monetary Authority of Singapore (MAS) unveiled regulations aimed at ensuring the value stability of each stablecoin regulated in the city-state. Under the new rules, issuers that want their fiat-pegged tokens to be labeled as "MAS-regulated" will have to meet certain requirements.
Singapore to Require Stablecoin Issuers to Maintain Minimum Base Capital and Liquid Assets
Singapore's central banking institution has finalized its new regulatory framework for stablecoins issued in the country. On Tuesday, the monetary authority said its features seek to ensure a high degree of value stability for the stablecoins it will regulate.
MAS emphasized that feedback from the public consultation launched in October 2022 has been taken into account. "Stablecoins are digital payment tokens designed to maintain a constant value against one or more specified fiat currencies," the regulator noted in a press release and elaborated:
When well-regulated to preserve such value stability, stablecoins can serve as a trusted medium of exchange to support innovation, including the 'on-chain' purchase and sale of digital assets.
The financial authority also pointed out that the framework will apply to single-currency stablecoins (SCS) pegged to the Singapore dollar or any of the G10 currencies, the world's most traded fiat currencies, such as the U.S. dollar, the euro, the Japanese yen, and the Swiss franc.
SCS issuers will have to fulfill some key requirements in order to apply for and obtain a "MAS-regulated stablecoins" label for their digital currencies. These cover several important areas such as value stability, capital, and redemption.
Reserve assets for the stablecoins will be subject to requirements relating to their composition, valuation, custody and audit, to ensure value stability, the MAS explained. Issuers will be obliged to maintain minimum base capital and liquid assets to limit insolvency risks.
They must also return the par value of SCS to holders within five business days from a redemption request and appropriately disclose to users information about the implemented value stabilizing mechanism, the rights of stablecoin holders, as well as the results from audits of reserve assets.
This label will allow users to distinguish MAS-regulated stablecoins from other digital payment tokens, the central bank emphasized. Its Deputy Managing Director for Financial Supervision, Ho Hern Shin, urged issuers that want their stablecoins to be recognized as such to prepare early for compliance.
She also highlighted that the regulatory framework aims to facilitate the use of stablecoins as a "credible digital medium of exchange" and a bridge between the fiat and digital asset ecosystems. It's being introduced over a year after the collapse of stablecoin terrausd and cryptocurrency luna issued by the Singapore-registered company Terraform Labs. The stablecoin rules also follow the implementation of new regulations for crypto service providers in July.
Do you think Singapore will attract stablecoin issuers with its "MAS-regulated" label? Share your expectations in the comments section below.