Solana Price Sparkles With 9% Increase, But Why Do Buyers Remain Cautious?
Solana (SOL) has managed to shake off recent price dips, rekindling bullish optimism among investors. This resurgence comes on the heels of a determined effort by sellers to flip the altcoin's trajectory bearish, following a price rejection at the critical $29 resistance level. 
However, SOL's retreat from this resistance proved to be a strategic move as it found support in the bullish order block (OB) at $22, setting the stage for a renewed uptrend.
SOL's journey from the formidable $29 price mark to the bullish order block at $22 was pivotal. A recent price analysis has underscored the importance of this OB as a key level for the altcoin's potential reversal of fortunes.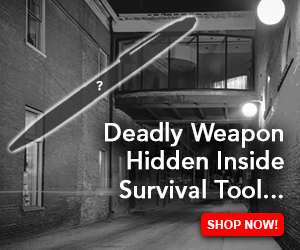 With a long-term perspective in mind, Solana's ability to rally from this OB demonstrates the resolve of buyers to reclaim control. This recovery has not only bolstered sentiment but also signified the strategic importance of this price juncture in steering the trend.
BTC's Influence On SOL's Trajectory
One notable factor underpinning Solana's current narrative is the role of Bitcoin (BTC), the flagship cryptocurrency. As SOL seeks to flip the $25.3 resistance level into a supportive base for further gains, its success may very well depend on the continued bullish advance of Bitcoin.
The interplay between these two prominent cryptocurrencies remains a significant aspect to monitor, as BTC's trajectory often influences the broader altcoin market sentiment.
At present, Solana stands at a price of $24.50, as per CoinGecko data. Despite a slight decline of 1.0% over the last 24 hours, the altcoin has showcased a commendable seven-day rally of 8.8%, indicative of its capacity to rebound from adversities. 

However, a notable challenge emerges as SOL inches closer to the $25.7 mark. The impending supply pressure at this level could potentially stall the upward momentum, prompting a sideways trend and leading to a consolidation phase.
Solana: Clearing The Path Forward
Should the SOL price encounter intensified supply pressure around the $25.7 threshold, a distinct possibility is the emergence of a narrow price range during trading sessions.
This consolidation phase, while seemingly a temporary lull, may serve a vital purpose. By trimming away weaker positions, this period could pave the way for a definitive directional movement.
The shedding of less robust positions would ideally set the stage for a more sustainable bullish advance, as the altcoin continues its journey to reclaim lost ground.
As the altcoin navigates potential consolidation, investors are watching closely, anticipating the emergence of a clearer path forward in this dynamic crypto landscape.
(This site's content should not be construed as investment advice. Investing involves risk. When you invest, your capital is subject to risk).
Featured image from Ana Silva/Getty Images