South Korean Court Rules Terra Crypto Asset LUNC Is Not a Security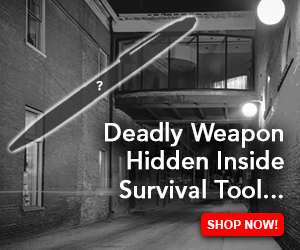 Amidst the allegations against Do Kwon, the co-founder of Terraform Labs, a recent report by the Korean Sunday News has revealed that the Seoul Southern District Court has ruled in favor of LUNA, now renamed LUNC, by stating that it is not a financial investment product. Despite the recent enforcement action by the U.S. Securities and Exchange Commission (SEC) against Kwon, the South Korean court has determined that LUNC is not a security, further clarifying its position in the matter.
Seoul Southern District Court Says LUNC Is Not a Security
In its recent ruling, the Seoul Southern District Court noted that it finds it challenging to perceive LUNC as a financial investment product regulated by the Capital Markets Act. The court further explained that the South Korean officials from the Seoul prosecutors office cannot seize Terra co-founder Daniel Shin's cryptocurrency assets. These findings may come as a relief to Kwon, who is currently in custody in Montenegro after being charged by the SEC with multibillion-dollar fraud in mid-February.
The SEC's lawsuit claimed that LUNC and other Terra crypto assets were offered and sold as investment contracts, hence qualifying as a security. While Shin is situated in South Korea, Kwon's lawyers have contested the SEC's classification of Terra assets as securities, and the law firm is also challenging the jurisdiction of the U.S. regulator. Kwon's case may be bolstered by the recent decision in South Korea, which recognizes LUNC as a non-security.
Interestingly, a mid-April report suggests that Kwon had allegedly paid $7 million to a top law firm in South Korea before Terra's ecosystem collapsed. This news may raise further questions about the legitimacy of Kwon's actions and the Terraform Labs company as a whole. The ongoing legal proceedings will undoubtedly bring more clarity and closure to the matter, but for now, the recent court decision in South Korea marks a positive step forward for Kwon and Terra. Despite the news, LUNC is down 2.2% today and down 9% against the U.S. dollar over the past month.
What are your thoughts on the South Korean court's ruling that Terra's LUNC is not a security, and how do you think it will impact the ongoing legal battle between Do Kwon, Terraform Labs, and the U.S. Securities and Exchange Commission? Share your thoughts about this subject in the comments section below.