Stablecoin Economy Sheds $1.52 Billion in September, Revisiting a 2-Year Low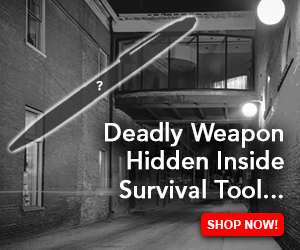 Drawing from the latest figures, the stablecoin economy saw a notable $1.52 billion in redemptions unfold from September 1 through September 30, 2023. Within the top ten standings, two stablecoins notably bore the brunt of these redemptions: FRAX and BUSD. The two assets saw their supplies erode by 16.9% and 26.4% respectively, over the span of 30 days.
$1.52 Billion Evaporates from Stablecoin Realm in 30 Days

The realm of fiat-pegged cryptocurrencies, predominantly comprised of USD-backed stablecoins, has persevered in its trajectory of contraction, hovering just above the $123 billion benchmark as of September 30, 2023.

A glimpse at archived figures unveils that a mere 30 days earlier, on the first day of September, the stablecoin economy boasted a much larger valuation of $124.57 billion. This underscores that across the stretch of September, a cumulative value of $1.52 billion was wiped off the slate.



Tether's supply nudged 0.5% upward in September, rounding off the month with an appraisal of $83.22 billion. As the largest stablecoin by market capitalization, tether (USDT) encapsulates 67.65% of the $123 billion stablecoin market.

The runner-up in the stablecoin arena, usd coin (USDC), documented a 4% reduction over the preceding 30 days, now boasting a market cap of $25.10 billion. Makerdao's DAI experienced a 2% contraction, bringing the coin's valuation to $3.81 billion.

Trueusd's (TUSD) supply grew by 18.6% over the previous month, hitting the $3.44 billion mark, and among the five leading stablecoins, TUSD clinched the title of the largest riser.

Trailing next on the list, BUSD found itself on the flip side as a substantial 26.4% of its supply vanished, leaving it precariously perched just above the $2 billion threshold with a valuation of $2.25 billion.



In September, Tron's USDD inched up by 0.6%, with its market cap nestling just shy of the billion-dollar milestone at $726.87 million. Over the same span, Frax Dollar's (FRAX) supply took a 16.9% tumble, dwindling to $669.65 million.

Pax Dollar (USDP) too felt the squeeze, shedding 3.8% of its supply. As the stablecoin economy cruises at $123 billion, the market finds itself at a low not seen since September 2021, rewinding the clock by two years.

What do you think about the stablecoin economy losing $1.52 billion in September? Share your thoughts and opinions about this subject in the comments section below.