Sushi DAO to Set up Defense Legal Defense Fund; Project Receives Unspecified US SEC Subpoena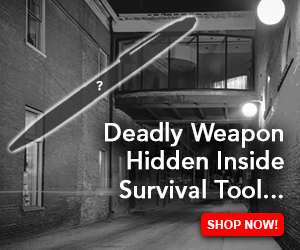 Sushi, the Web3 exchange that pivoted into a decentralized autonomous organization (DAO), is seeking to organize a legal defense fund. If approved, the proposal, which already is available for voting, will put $3 million USDT as part of a fund to defend itself from legal actions against the organization and its members. The organization disclosed it had recently received a subpoena from the U.S. Securities and Exchange Commission (SEC).
Sushi DAO Presents Proposal to Establish Legal Defense Fund
Sushi DAO, a Web3 exchange and staking platform, is seeking support to establish a legal defense fund in order to effectively take on legal cases that are already coming its way. The proposal, which is currently being approved with the support of 75% of the vote at the time of writing, would allow the organization to make use of $3 million USDT to help its maintainers to defend from demands and legal cases.
If approved, the fund would come from Kanpai, which is part of the treasury of the DAO, in 50%. The other 50% would be deducted from the Sushi fees and from the reserve destined for giving grants. If depleted, the organization would have to refund the initiative with $1 million USDT more until the end of the legal case.
Undisclosed SEC Subpoena Received
Jared Gray, head chef and main maintainer of the Sushi DAO, announced that he had received a subpoena from the U.S. SEC, but did not disclose the nature of the case the organization is facing. When questioned on the issue, Gray stated:
Unfortunately, I cannot speak publicly more than what was disclosed in the post, which is standard. Many DAOs will need or have implemented Legal Defense Funds for contributors.
Sushi follows in the footsteps of Makerdao, which also established a legal fund for covering similar expenses in December, with coverage of up to 5 million DAI. However, Makerdao's proposal is more specific and includes definitions for beneficiaries and claims, as well as periods to make payments and determine eligibility for these protections.
This is not the first time that a U.S. government organization exerts legal action against a DAO. The Commodity Futures Trading Commission (CFTC) already did it back in September, alleging Ooki DAO had illegally offered trading services to U.S. citizens without having registered as a Designated Contract Market (DCM). The Ooki DAO case is still ongoing.
What do you think about Sushi establishing a legal defense fund to protect its DAO and head chef Jared Gray? Tell us in the comment section below.