Terraform Labs CEO Do Kwon Denied Bail by Montenegrin High Court; Extradition Requests Loom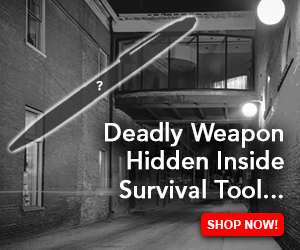 A Montenegrin high court judge has reportedly invalidated the bail application of Do Kwon, the co-founder of Terraform Labs. Kwon was detained for providing false identification while boarding a flight to Dubai alongside a companion on March 23, 2023.
Terraform Labs Co-Founder's Bail Request Invalidated by Montenegrin High Court
For the past 62 days, Do Kwon has remained incarcerated in Montenegro's capital after being apprehended at Podgorica airport. Kwon, along with his accomplice Han Chong-joon, allegedly attempted to depart from Montenegro for Dubai.
However, their plans were thwarted when Kwon was discovered carrying forged identification documents. Montenegro's interior minister, Filip Adzic, confirmed the arrest and subsequent detention of Kwon in Podgorica.
Ever since then, Kwon has found himself trapped within the confines of Montenegro's prisons, and jails with distressing reports about the treatment of inmates and the dire state of prison infrastructure in the country.
At the start of May, a glimmer of hope emerged as Kwon and Chong-joon were granted permission by the lower court in Montenegro to secure their release by posting bail amounting to $430,500. However, the optimism was short-lived as news surfaced on Wednesday, May 24, 2023, revealing that a higher court had decisively annulled the lower court's bail ruling.
On Wednesday morning, Bloomberg reporters received the news directly from Marija Rakovic, a court spokeswoman. Apart from Kwon's ongoing legal woes in Podgorica, the co-founder of Terraform Labs also faces extradition requests from both the United States and South Korea. A report released in late March revealed that Montenegro had allegedly decided to withhold Kwon's extradition until he had undergone a trial and received proper legal proceedings.
"The basic court should now make another decision, taking into account what the high court ruled," Rakovic informed Bloomberg during their conversation on Wednesday. This development comes in the wake of a Seoul court granting permission for the confiscation of Kwon's assets, valued at $176 million.
Additionally, there are suspicions that the co-founder of Terraform Labs may have stashed away $100 million in a Swiss bank account. Much like Sam Bankman-Fried, the disgraced co-founder of FTX, Kwon appears to have had ample financial resources to fund his costly legal defenses thus far.
What are your thoughts on the judicial decisions surrounding Do Kwon's case and the extradition requests he faces? Share your opinions and perspective in the comments section below.