Tether to Withdraw Support for USDT on Omni, Kusama, and Bitcoin Cash's SLP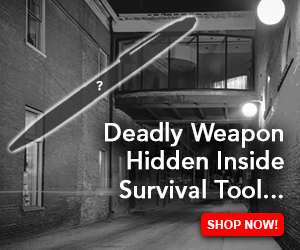 Tether has announced a strategic transition that will see the company withdraw support for USDT issued on Omni, Kusama, and Bitcoin Cash's Simple Ledger Protocol (SLP). The company stated that one of the factors that affected this decision was the level of community interest in these projects, declaring that maintaining support for projects without traction was "inefficient and may jeopardize security and oversight."
Tether to Withdraw Support for USDT Issued on Top of Omni, Kusama, and Bitcoin Cash
Tether, the company behind the issuance of USDT, the largest stablecoin in the cryptocurrency market, has announced a "strategic transition," discontinuing support for USDT tokens issued on top of Bitcoin-based protocol Omni, Kusama, the Bitcoin Cash-based Simple Ledger Protocol (SLP).
In a press release, Tether explained these actions are directed to maintain "a robust blockchain ecosystem for USDT" and derived from an evaluation of "the effort required, encompassing security, customer support, compliance, and regulatory oversight, to ensure the security, usability, and sustainability" of maintaining USDT on each one of the networks where it is available.
The company detailed that users will not be able to mint USDT on these chains starting August 17. Tether will support redemptions of tokens issued on these networks for the next 12 months, with independent exchange channels also operating.
Focused on Bitcoin
Tether lamented the situation of USDT on the Omni protocol, given that it was the first transport layer that the token leveraged when it was launched back in 2014. The company acknowledged that Omni languished after the arrival of new transport layers, which were favored by many exchanges in the cryptocurrency space.
However, the company declared it still had hope in the potential of Omni, saying that the "increased utilization of the Omni layer's decentralized exchange and its token issuance protocol (including NFTs) would allow us to reconsider issuing USDT on Bitcoin via Omni."
Nonetheless, the company reinforced its support and belief in Bitcoin, stating that it was "the most secure, audited, and decentralized blockchain ever built."
In this regard, the company revealed that it was developing RGB, a smart contracts system that would function on top of Bitcoin and the Lightning Network. Tether also announced the release of USDT on this platform, stating that "once USDT on RGB goes live, the world will witness USDT on another super-powerful and scalable Bitcoin layer."
What do you think about Tether dropping support for USDT issuance on some chains? Tell us in the comments section below.