The Future of Digital Identity and Authentication With Blockchain Technology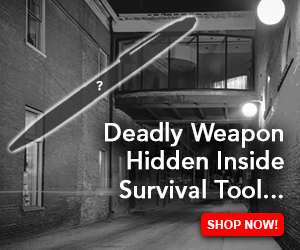 Citizens often face difficulty when trying to identify themselves online, leading them to unknowingly lose value from their data generated. Blockchain technology offers solutions for this.
With regulations like GDPR strengthening identity standards, a decentralized model that empowers citizens and gives them control of their data will become ever more valuable – one such solution being self-sovereign identity.
What is Blockchain?
Blockchain technology is the backbone of cryptocurrency transactions such as Bitcoin. But its potential goes well beyond supporting crypto. For example, identity management applications could take advantage of blockchain to create secure digital identities with easy verifiability as well as provide an efficient means of sharing or transferring digital assets such as credentials or documents – even real estate!
Blockchain technology is a distributed ledger that allows participants to confirm transactions without the need for a central authority. Each transaction is recorded in its own block with a cryptographic hash of the previous block and timestamp attached, making retrospective data changes difficult or impossible – giving blockchain an inherent sense of security and trustworthiness.
Blockchains offer more than security. As records in a blockchain are permanent, every transaction cannot be altered or deleted without consent of all parties involved. This helps eliminate third-party trust while cutting costs for businesses and consumers. Blockchain is expected to transform future digital identity authentication as well as enable new services like secure credit cards and loans.
At present, individuals must present multiple forms of identification for every interaction with a company – something which is both time-consuming and inefficient. Blockchain solutions enable people to carry their verified identity across multiple companies or agencies – streamlining the process for bank accounts, passports and income tax returns in the process.
Blockchain technologies are being deployed by some colleges to verify student identity and increase campus safety, while government agencies use it to reduce paper and electronic documentation needs. Additionally, this technology could create a national digital identity system which would enable citizens access all services provided by local governments.
Blockchains will soon provide secure and portable digital identities, making the experience of signing up for services or purchasing something online much simpler and quicker for users. Users will no longer have to provide multiple pieces of information each time they create an account at a new website; more accurate verifications and fraud prevention through using such technologies; these technologies also facilitate quicker comparison between sources for personal identifiers (PII).
Decentralization
At present, identity systems present both businesses and users with many problems. Users needing multiple login details for every website or service requires extra work remembering multiple passwords while potentially exposing data to hackers. Also, manual verification processes using documents like passports or driving licenses is both time consuming and expensive processes that must be carried out manually to confirm identities.
Lastly, an estimated 1.1 billion people around the world lack identification documents which allows them to participate in elections, purchase property or open bank accounts – restricting both freedom and economic opportunity. To address these issues effectively, identity management systems can be decentralized while giving citizens access to digital identity documents.
This would help eliminate physical documentation requirements and enable individuals to be verified quickly, safely, cost-effectively, and protect their privacy in an affordable manner. Blockchain provides a suitable solution as its unique storage capacity provides for secure data storage without creating single points of failure in its decentralized system design.
The blockchain is an uncompromising, secure platform with the power to revolutionize how digital identity is managed. It provides an innovative model whereby identity holders, verifiers and issuers work collaboratively on verification and authentication processes using its immutable records and distributed ledger functions – making for seamless identity management processes across every facet.
Blockchain can also assist businesses by streamlining experiences through eliminating manual checks and reducing regulations such as Know Your Customer (KYC). Furthermore, transparency increases which drives down costs and risks for businesses.
Blockchain's most revolutionary aspect lies in its capacity to adapt and scale with changing characteristics of physical objects and services in real life, such as when an IoT device receives software updates or changes custody – this ability makes blockchain one of the key players for identity management today.
Transparency
Transparency is at the core of blockchain. Companies must be upfront with customers regarding what data they are gathering and how it will be utilized; furthermore, any changes must be communicated directly to users as soon as they take place; otherwise they risk losing customer trust and damaging their brand image. Without it, businesses risk forfeiting customer confidence and jeopardizing their reputations.
Transparency can be achieved in various ways. Blockchain provides businesses with a means of more efficiently and securely sharing data between partners, which in turn increases efficiency while decreasing costs for business operations. Furthermore, using this technology facilitates connections with customers more smoothly through streamlined processes.
Blockchain can also enhance transparency by offering identity holders protection. Blockchain's cryptographic features ensure that only authorized parties have access to people's personal identifiable information (PII). Furthermore, its immutability prevents any alterations without their approval – providing greater digital identity security.
Blockchain can also speed up transactions. Traditional methods for passing information between two parties can be time-consuming and involve third-party intermediaries like brokers or banks who add additional costs to transactions; with blockchain eliminating middlemen and streamlining processes, transactions become faster and cheaper.
Blockchain can also be used to monitor the movement of products between locations. This feature can be beneficial to businesses looking to monitor their supply chains for inefficiencies or issues; additionally it's great for retailers wanting to know exactly where their stock is at any given moment.
Transparency can benefit both consumers and businesses alike, helping both parties build trust with the information that they're receiving and make more informed decisions. Transparency also enables companies to adapt more quickly to market conditions by sharing relevant information internally quickly and making decisions based on reliable data.
Security
Digital identity is a dynamic subject with ever-evolving requirements, but when properly designed it should take into account how all stakeholders (people, things, software agents acting on behalf of people or things and legal entities) interact. Each actor type may have distinct needs that should be reflected within a digital identity solution's design.
Banks could leverage blockchain technology to streamline their customer verification processes by connecting to other banks within the network and taking advantage of existing proofing solutions, thus eliminating manual checks, reducing fraud risk and speeding up processes while making them more efficient and faster.
Another example of digital identity blockchain solutions involves global supply chains, where goods must be verified by various parties within it. Blockchain can help ensure data integrity by tracking every change made to records; this provides more transparency and improved security and promotes trust between stakeholders and the ecosystem overall.
Blockchain technology brings many advantages for digital identity and authentication, including immutability, increased security and decentralization. But it is important to remember that blockchain solutions alone cannot solve all issues; trust is essential in making any blockchain solution work successfully if we want truly secure or scalable systems.
Each legal entity should determine how much trust they place in digital identities they accept based on a variety of factors including past business transactions, expertise in a given industry and geography of digital identities accepted as service providers.
People today are frustrated with inefficient and unreliable methods of online authentication. They frequently have to maintain multiple identities which creates confusion for them as well as exposes their personal data to hackers. Furthermore, their economic value generated from their data goes untapped because they lack full ownership or control of their digital identities. Blockchain's distributed ledger capabilities offer users a solution: self-sovereign identities capable of quick validation with secure storage capabilities; creating pathways towards data monetization.