The History and Evolution of Bitcoin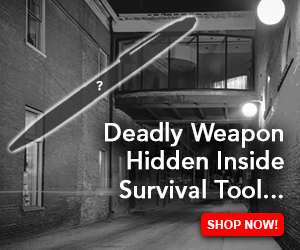 Bitcoin is one of the world's most acclaimed cryptocurrencies, boasting an incredible history and development that's both engaging and fascinating.
Bitcoin may have first made waves as part of an underground marketplace known as Silk Road that traded illegal drugs and merchandise online, but today its appeal extends far beyond this arena.
After publishing his eight-page proposal for a digital cash system, Satoshi opened his project up for discussion and criticism from an online community of cryptographers and computer scientists.
It's a digital currency
Bitcoin is a virtual currency designed to replace money in financial transactions without third-party intermediaries. Developed and maintained through blockchains – a network of computers connected through the internet – and purchased on various exchanges, Bitcoin has quickly become the world's most popular cryptocurrency and inspired numerous competitors who attempt to replace or serve as security tokens on other blockchains. A millionth of a Bitcoin is known as a satoshi.
Bitcoin was developed by an unknown individual or group going by the pseudonym Satoshi Nakamoto in 2008 and was founded on cryptography developed by Adam Back. Furthermore, the encryption technique relied upon an algorithm developed by the US National Security Agency that made its creation virtually unbreakable.
The Bitcoin community consists of crypto-anarchists, libertarians and tech-savvy individuals who advocate for free economics unencumbered by corporations or nation states. This community provides many of Bitcoin's core beliefs, values and design principles; additionally they have contributed significantly to some of its early successes and failures.
Bitcoin first gained popularity through its use as a payment option on black market websites like Silk Road and AlphaBay, where users could buy illegal drugs, contraband, and merchandise with bitcoins. After the FBI took down Silk Road in 2013, copycat sites quickly emerged to take its place; some remain operational today though their operations are less lucrative and challenging due to law enforcement's crackdown.
As Bitcoin's value rose, mining became easier using ordinary video cards – leading to the formation of exchanges that allowed traders to buy and sell bitcoins like any other currency – eventually even providing real income potential, although at much less substantial levels than before.
Bitcoin's political significance is only growing stronger with each passing day, particularly after El Salvador legalized bitcoin as legal tender. While some governments are considering regulations around cryptocurrencies like Tala's partnership with Visa or El Salvador's legislation legalizing their usage. This trend can be observed through recent developments like Tala's partnership and El Salvador legalizing use of bitcoin.
It's a payment system
Bitcoin is a digital currency that operates independent from central banks or governments, using peer-to-peer software and cryptography to record transactions and verify ownership. Transactions are recorded on a public ledger known as blockchain that records each and every transaction that ever took place with Bitcoin; this makes it hard to tamper with or reverse. Verification servers around the world validate it for authenticity while consensus on who owns what can be reached through proof-of-work processes.
Bitcoin initially garnered little traction outside of a small online community of cryptographers and computer scientists. Many had participated in digital cash experiments throughout the eighties and nineties; these individuals saw Bitcoin as an evolution of these efforts.
Nakamoto introduced two features that set Bitcoin apart from other digital currencies – an initial supply of 21 million coins and an innovative proof-of-work confirmation system that uses computational work to verify transactions – similar to how gold mining occurs but much more efficiently and securely; both features continue to be employed today by the Bitcoin network.
Since 2009, Bitcoin has quickly gained both recognition and value. Its price has fluctuated between rising and falling multiple times; cryptocurrency enthusiasts often trade the currency for goods and services; some even hold on to them with hopes that its value may appreciate.
Bitcoin's blockchain has proven its worth in numerous applications; currently being utilized in cross-enterprise resource planning, energy trading and decentralized autonomous organizations. Furthermore, its design has even inspired nations to research and create their own national cryptocurrencies.
The Blockchain is an open-source platform that serves as a decentralized database to record transactions. Most commonly associated with cryptocurrency transactions, but other types of data can also be recorded using this decentralized format. Bitcoin was the first widely-used cryptocurrency, but there are now numerous others with different properties; some can even outstrip its performance!
It's a store of value
Contrary to fiat currencies, Bitcoin does not depend on any central authority for support; rather, it relies on cryptography for verification of transactions and storage servers around the world serve as nodes that approve consensus-based transactions ensuring no single point of failure and that its network remains robust.
Early Bitcoin was worth only pennies. In May 2010, Laszlo Hanyecz made history when he used 10,000 bitcoins as payment for two pizzas – proof that Bitcoin could function both as a store of value and medium of exchange.
Since then, Bitcoin's price has seen dramatic appreciation and is now worth billions of dollars. More and more large institutions are adopting it as a hedge against market volatility and inflation; some people even keep holding onto Bitcoin with hopes that its value will only continue increasing with time.
While some remain wary of digital currencies such as Bitcoin, others are excited by their potential. Bitcoin stands out due to its blockchain technology; it can easily alter financial landscape.
Like other goods, cryptocurrency's value is determined by supply and demand; when demand for something increases, its price rises as its supply remains the same; this applies both for fiat currencies such as dollars or gold as well as for cryptocurrency assets like bitcoins which possess inelastic supply conditions that prevent their price falling below their original purchase point.
While the price of Bitcoin fluctuates, it has proved itself as an invaluable asset to those willing to take the risk and invest. Due to its limited supply and increasing demand, this cryptocurrency could soon become a global reserve currency. Furthermore, its blockchain system allows anyone who wishes to participate in its system. All these factors combined make Bitcoin an excellent diversifier in any portfolio.
It's a platform
Although Bitcoin remains at the forefront of cryptocurrency innovation, other cryptocurrencies, like Ethereum, have since made strides forward with new innovations and have found greater community support – thus helping ensure its survival as an ecosystem.
Bitcoin is a global, decentralized network that records all transactions in an open public ledger called blockchain. This ledger is updated by computers around the world performing mining operations – these computers are then compensated with Bitcoins in return. Furthermore, its blockchain serves to verify transactions; while most are legitimate use cases such as on Silk Road transactions there remains some suspicion surrounding its currency in some circles.
The blockchain was inspired by the cypherpunk movement, composed of cryptographers and computer scientists who believed that Internet could be used to protect individual sovereignty against an emerging surveillance state. Members of this movement prototyped designs for anonymous communication networks, electronic money systems and other precursors of Bitcoin; later these designs would become implemented within open-source software known as Bitcoin.
In 2008, Satoshi published an eight-page paper detailing his vision of a digital cash system and invited public debate among an online community of cryptographers and computer scientists. As a result, Bitcoin core software became open source; currently managed by a team of developers; current development activities include Taproot (a soft fork designed to improve scalability, efficiency and privacy within blockchain networks) development efforts.
Since 2009, when Jed McCaleb founded and then sold his Bitcoin exchange site to Mark Karpeles in 2011, hundreds of exchanges have opened their virtual doors; Coinbase remains one of the most widely used exchanges, providing both trading and storage solutions for cryptocurrency trading and storage needs.