The Potential of Blockchain in Real Estate and Property Management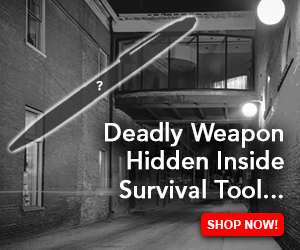 Real estate and property management using blockchain can reduce paperwork by providing increased transparency for all stakeholders, automating transactions, lowering transaction fees, and strengthening security.
Historical data provided by GPS systems can also assist in determining permitting compliance and land ownership, saving both time and costs in time and cost savings. Similar to how CARFAX uses historical information to combat odometer fraud in cars.
Decentralization
Blockchain technology holds great promise to revolutionize many industries. It can reduce trust costs by enabling fast, secure, and transparent transactions without needing costly third-party verification processes to verify transactions and records. Additionally, this technology facilitates the creation of smart contracts which automatically execute agreements to help combat fraud as well as other issues, which ultimately benefits both consumers and businesses alike.
A blockchain is a digital record of transactions conducted over a peer-to-peer network, where each transaction is recorded in its own block and linked back with cryptographic evidence. This makes the blockchain immutable and secure; once added to the chain it becomes difficult or impossible to change or delete any of its data. Furthermore, blockchains utilize consensus algorithms which enforce network rules, ensuring transactions are executed and verified according to them.
Blockchain can be utilized in a range of real estate and property management applications. Beyond replacing traditional financial intermediaries, blockchains offer increased transparency and security during real estate transactions as well as offering more efficient ways of tracking land ownership obligations and legal responsibilities.
Blockchain technology can increase the speed and accuracy of real estate transactions. For example, consumers previously needed to hire services like banks to verify loan applications, notaries to sign affidavits and ministers to perform wedding ceremonies – however with blockchain tech all these services can now be automated by writing transaction terms into code directly – saving both consumers and companies both time and money in the process.
Blockchains can also be utilized as permanent property ownership records, which could prove invaluable in war-ravaged or regions without adequate government and financial infrastructure. Such a system would enable property owners to keep a clear and transparent record of their ownership that can help prevent fraudulent claims or reparations payments during conflicts.
Transparency
Real estate transactions often involve lengthy paperwork processes and can even fall prey to fraud, however using blockchain technology property management firms can streamline this process and provide all parties a safe, transparent platform where all can track progress of a transaction – this may allow them to reduce overhead costs which can then be passed along in reduced rent costs to tenants; additionally it can automate many tasks, including rental payments and lease administration.
Blockchain can store all sorts of information, which makes it particularly helpful for property management as the process of exchanging contracts and documents becomes faster and easier. Furthermore, its protection features can ensure only authorized users are allowed to view this data.
Real estate companies can use blockchain to create smart contracts for buying and selling properties, which eliminate the need for manual paperwork or multiple software programs and make the entire process more efficient. Furthermore, smart contracts help speed transactions while simultaneously improving data security.
One of the primary advantages of blockchain is its transparency. This technology can be used to monitor all types of information relating to real estate sales, mortgages, land registry searches and title searches; providing a more comprehensive picture of ownership histories while decreasing instances of fraud. Furthermore, blockchain can make it easier for buyers to locate property records online.
Blockchain in real estate development projects can also help eliminate intermediaries, saving professional fees and commissions as well as expenses such as inspections, registration fees, loan fees and taxes – further decreasing costs related to development projects.
At present, most property listings are collected from private databases maintained by real estate agents and brokers, which may lead to duplication and inconsistency during the listing process. Blockchain enables real estate professionals to consolidate all property-level data into one centralised database that can easily be shared among multiple users; this helps real estate companies avoid duplicating efforts and treading on each other's toes while offering more visibility for investors.
Security
Blockchain technology brings many advantages to the real estate industry, especially its security features. Blockchain can store all necessary data securely within a digital ledger that only stakeholders have access to, making investing simpler for people by tokenizing assets – this way real estate can be sold digitally in smaller chunks, lowering risk for investors while simultaneously expanding liquidity by reaching more investors.
Real estate transactions often involve numerous intermediaries that cost buyers, sellers, and investors considerable sums of money to complete transactions. With blockchain technology however, information can be verified by peers on a network so as to reduce fraud risk while simultaneously building trust among all parties involved.
Blockchain technology also offers real estate developers an effective means of eliminating intermediaries altogether, saving both time and money in the process. Real estate developers can utilize this technology to create an archive for all architectural documents, engineering plans, appliance manuals and more resulting in reduced project costs with shorter delivery timelines.
Future applications of blockchain for property and asset management extend far beyond selling or leasing real estate, enabling companies to collect and analyze large volumes of data to improve business operations. This data will then be stored as digital tokens on a blockchain platform for easier trading – creating greater transparency as well as new investment opportunities.
Blockchain technology holds great promise to democratize and make real estate investment accessible to ordinary investors, by collecting data decentrally and securely storing it. Investors could potentially stake claims to assets previously only available to large institutional investors through blockchains.
Scalability
Real estate blockchain technology can bring many benefits to the real estate industry. From eliminating intermediaries and streamlining transactions, to improving security and transparency with its secure, tamper-proof property ownership records. Furthermore, blockchain can streamline payment processes to ensure all parties involved in a transaction have the funds available to complete transactions efficiently allowing new investors to enter the market while helping reduce fraudulent activities in the industry.
Scalability of blockchain technology is integral for real estate, as it facilitates transactions more rapidly. This can be accomplished using smart contracts which automatically verify and confirm terms of deals. Furthermore, smart contracts save both time and money by eliminating paper contracts or additional services like title searches and escrow. Thus making buying or selling property much more efficient.
Blockchain can make data more easily accessible for all participants in real estate transactions, which is particularly helpful for smaller and mid-sized real estate firms without enough resources to hire full-time staff to manage their business. A blockchain platform could store all real estate information in one central place and share it with all stakeholders at the same time, providing everyone with easy access to what they need; further lowering operating costs and improving bottom lines.
Blockchain real estate can also help reduce barriers to entry for potential buyers. Through fractional ownership, it opens up the market to first-time buyers who had been shut out due to high prices or restrictive credit requirements; by enabling these individuals to invest with smaller investments they can experience the same benefits enjoyed by wealthy or established investors.
There are multiple blockchain technologies, with public blockchains being the most prevalent. Public blockchains work by sharing data across peer-to-peer networks while verifying accuracy; additionally, consensus algorithms help reach an agreement about data validity allowing scale without losing accuracy or reliability.