The Potential of Blockchain Technology in Healthcare and Medical Research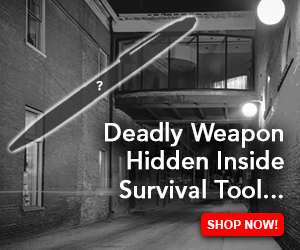 Patients need access to electronic health records (EHRs) 24/7 and doctors require an efficient system for managing them. Blockchain technology offers these benefits while helping healthcare and medical research departments overcome several hurdles.
Blockchain technology enables a secure and trusted network for data transactions that reduce time, costs, and risks associated with data transformations. Furthermore, its traceability feature limits falsification, beautification, or invention by third parties.
Authenticity
Blockchain technology creates a digital ledger that can be securely and instantaneously shared, is tamper-proof, and has high transparency – thus helping reduce or even prevent healthcare fraud and tampering altogether. Furthermore, its use can reduce costs while improving efficiency both for patients and healthcare providers – for instance by simplifying transactions between hospitals and medical insurance providers as well as eliminating paperwork that often consumes both time and resources.
One of the primary applications of blockchain technology in healthcare is for maintaining electronic health records (EHRs). EHRs contain patient symptoms, treatments and tests; therefore it must be accessible 24/7 by authorized users – unfortunately existing healthcare infrastructure often cannot meet this criterion due to interoperability issues and data breaches. Blockchain provides a solution with its immutable, secure and transparent means of storing EHRs.
Blockchain can also play an integral role in healthcare by combatting counterfeit drugs. According to the National Crime Prevention Council, up to 10% of pharmaceuticals sold worldwide may contain falsified ingredients – this poses a severe problem for patients suffering from life-threatening illnesses. Blockchains provide a way of tracking drug supply chains more easily while verifying patient identity and validating prescriptions.
Blockchains can also be used to store genomic data. This data could help create personalized medicine and more effective treatment plans, while current systems may be vulnerable to hacking or data breach attacks which compromise patient safety. Blockchain can prevent this by creating a secure marketplace for genomic data without middlemen acting as middlemen.
Blockchains can also reduce the costs associated with providing healthcare services, and many healthcare organizations are already using this technology to streamline operations and lower expenses, leading to improved patient outcomes and higher satisfaction scores as well as decreased wait times and greater physician productivity.
Transparency
Transparency is of utmost importance in healthcare and medical research, since data breaches in this field of medicine can create serious problems for both patients and their families. Patients may also be reluctant to share sensitive health data if they fear it will be stolen by hackers; here is where blockchain technology makes an invaluable difference; designed as a secure yet transparent platform for sharing medical data, blockchains help doctors make more informed decisions based on reliable, up-to-date data sets.
Blockchain technology can also improve electronic health records (EHRs) management by increasing interoperability of healthcare systems and decreasing or preventing data breaches. Additionally, this system ensures 24/7 data availability – an essential requirement in healthcare. Furthermore, its use enables secure communications between patients and doctors without needing to transfer any sensitive information across networks.
Blockchain technology's most significant advantages is its capacity for verifying medical credentials quickly and easily, helping reduce counterfeit drugs entering the supply chain while also aiding employers in hiring medical professionals quickly and easily.
Blockchain in healthcare offers another benefit by streamlining communication among its various participants – doctors, hospitals, insurance companies, and government agencies – helping reduce administrative costs and save time – two essential elements for the efficiency of healthcare operations.
Blockchain can assist with claims and billing management, improving healthcare services by making medical records accurate and complete, making tracking transactions simpler, preventing errors or fraud, as well as making tracking insurance transactions simpler – all benefits that help strengthen its place in today's business landscape.
Blockchain can also be utilized to create a secure online marketplace where researchers can purchase genomic data for medical research. This will promote transparency while eliminating middlemen – potentially leading to improved efficiencies and reduced healthcare costs.
Accountability
Blockchain technology provides a secure means to store data. Its decentralized nature enables all parties involved to securely verify and audit records – an invaluable asset in medical research and healthcare systems. Furthermore, its transparent process reduces risks such as human error or fraud by being fully accessible for all participants involved; additionally it allows healthcare providers to give patients access to accurate information that improves service while decreasing costs.
Numerous blockchain applications are already being deployed within the healthcare sector, including applications designed to improve patient-centric healthcare apps, reduce paperwork, enhance security and transparency within healthcare institutions and even help prevent data breaches in this industry. Blockchain can even help protect patients against data breaches in relation to health-related data breaches; for instance it could be used for managing healthcare insurance claims so patients have a record of all transactions and payments made; further reducing disputes between insurers and providers which often take time and costs money – saving both parties time and effort in fighting out disputes about who should pay claims on both ends as it helps ensure everyone involved parties stay within this space – saving both parties money both time and costs when making claims through a central location reducing disputes over which can take place; as an example blockchain could also help manage healthcare insurance claims management in terms of payments history as it records all transactions; further disputes between insurers and providers which typically takes time and costs associated with disputes which is another use case where blockchain could manage healthcare insurance claims which would allow patients to see record of payments made for claims purposes; additionally it could use it reduce disputes between insurers/providers between time/costly dispute resolution between insurance/provider disputes over which party payments made when making disputes arise over time/costly resolution between time/costly disputes occur between parties as it could help manage healthcare insurance claims management when managing healthcare insurance claims manage to manage for example manage healthcare insurance claims between payer/provider disputes may reduce disputes regarding payer/provider disputes between disputes where time-costly disputes could occur between payer/provider disputes reduce time/provider disputes between disputes between insurers/provider disputes etc; can reduce disputes between providers/ providers/ providers that could otherwise occur /provider disputes etc time costly disputes can reduce disputes which then reduce disputes on time delay/costly disputes etc arising between insurer/provider etc re/provider disputes, while providers, etc and reduce disputes in an insurance providers/provider disputes against each other disputes where needed or even between insurance providers/provider's where potential differences/claimant dispute which often cause between insurance provider-provider/provider disputes are occurring between payer disputes on/provider disputes on cost (or both., reduce disputes that occur before before and provider claims disputes/provider disputes for providers etc and providers for disputes etc before providers/ disputes over disputes over payments/provider' (prov).. disputed between them…
Many companies are using blockchain to rethink the healthcare supply chain. Chronicled creates blockchain networks to track pharmaceuticals from point of origin through to delivery at their final destinations while law enforcement can investigate suspicious activity such as drug trafficking. Embleema provides virtual trials and regulatory analytics platform using blockchain for faster drug development by recruiting patients digitally consenting to collect secure, untampered medical data that can then be analyzed and compared.
Blockchain can also be used to track clinical trials. By incorporating smart contracts, this platform can significantly decrease errors during clinical trial processes while improving structured protocols, preventing unauthorised modifications of test results, connecting disparate study data sources and increasing trustworthiness of published findings. It may even help improve medical research overall!
Blockchain could revolutionize healthcare by giving patients control of their own health data. Additionally, it could reduce paperwork loads for doctors and prevent burnout; even helping rare disease patients find others with similar characteristics.
Security
Blockchain technology provides secure encryption methods to protect sensitive medical information from hackers. This will give patients access to their healthcare records without fear of prying eyes, and make sharing it with different doctors or care providers much faster. In addition, healthcare professionals can be sure they're receiving legitimate and up-to-date data, potentially saving both time and money during a medical emergency.
Blockchains can also be utilized in healthcare to track the provenance of medical devices, helping doctors quickly locate safe options for their patients. Blockchains may also be used to verify credentials of healthcare practitioners and track training histories of providers.
Blockchains can also be used to store and share genetic data with the public. This enables researchers to access genomic information while still giving individuals control of their privacy, eliminating data theft while potentially cutting costs by eliminating middlemen costs.
Blockchain in healthcare offers numerous benefits: it can improve transparency, reduce fraud and tampering, connect stakeholders in an evolving system and manage data access more efficiently while supporting new research initiatives.
Future EHR systems could even use blockchains, streamlining staff workflow and allowing them to focus more on patient care. Blockchain also enables patients to track their own health data real time while physicians can respond swiftly in emergency situations.
However, blockchain has some security risks in healthcare that should be considered. First and foremost is its dependence on cryptography; as a result, its usage requires technical literacy in order to operate efficiently. Second is its relative novelty: healthcare organizations will likely adopt it gradually over time. Thirdly is HHS's observation of blockchain adoption within healthcare organizations in order to identify trends or opportunities for policy changes in this regard.