The Potential of Blockchain Technology in the Insurance Industry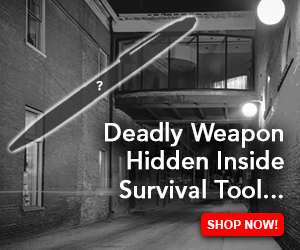 Blockchain technology presents tremendous promise in the insurance sector. It can reduce costs, enhance efficiency and bolster security.
Blockchain differs from centralized databases in that it's an immutable and transparent network with all participants being equally privy to all information that's posted, making it an effective method for verifying data and rejecting fraudulent claims.
Improved Efficiency
Blockchain technology holds great promise to address inefficiencies within the insurance industry, including those related to claims management, underwriting and billing processes. Blockchain can streamline each step in these processes – from policy issuance and claims administration through underwriting and billing – improving operational efficiencies while helping insurers provide superior service for customers.
Blockchain is a digital ledger that provides a safe, immutable and transparent means to share valuable information in a manner that can easily be audited and validated – without needing a central authority and with reduced fraud or tampering risk. Furthermore, Blockchain's highly-scalable nature enables multiple parties to access this same information at once in real time – this helps speed up processes like underwriting, claims management and billing significantly reducing time and costs involved with those processes.
Insurance industry executives can leverage blockchain to implement new practices like peer-to-peer insurance and parametric (index-based) policies, store/manage high-value items/warranties registries and KYC/AML services as well as providing KYC/AML escrow services; in addition, record/data related to insurance claims can also be stored securely using this technology to increase transparency and minimize fraudulent claims.
Insurance companies can use blockchain to develop smart contracts that automatically execute when certain conditions are met, providing their customers with an improved insurance experience. Likewise, these smart contracts can automate payments to speed up claims processing – this can especially prove helpful in workers' compensation, which often features fraudulent claims.
Additionally, blockchain can be utilized to establish a network of trustworthy oracles that will transmit and receive off-chain data for use in smart contracts. This enables a wider array of data to be considered when calculating damage assessments; providing more accurate assessments that enable insurers to make more informed decisions regarding coverage and premiums.
Insurance is an intricate industry that involves many stakeholders collaborating to process claims or issue policies. Unfortunately, however, its current system can often be riddled with errors due to manual processes, insecure data sources, or lack of communication among parties involved. But thanks to blockchain technology these problems can be alleviated through more streamlined and efficient systems that reduce costs while increasing customer satisfaction.
Reduced Risk of Fraud
Blockchain, the record-keeping technology that powers bitcoin and other cryptocurrencies, can enhance efficiency, security and transparency in insurance contracts. It could radically transform how insurance contracts and policies are acquired and traded.
Now is the time for insurers to invest in learning about, evaluating and building with blockchain – or face falling behind competitors who do.
Insurance companies can utilize technology to automate processes, save billions in paperwork costs and reduce human error caused by poor communication between parties involved in an insurance transaction. They can even leverage it to develop innovative structures like mutual or peer-to-peer models to take the place of traditional trusted intermediaries.
Fraud and other malicious activities can also be more easily detected with blockchain data, which has an estimated annual cost to the industry of millions. Insurance companies can track suspicious transactions, identify patterns of fraud and illegal activities by analyzing their databases; blockchain data remains immutable while its veracity can be verified using public keys for each party involved in a transaction.
Blockchain provides insurers with an effective tool to engage their customers and encourage loyalty. Many insurance companies already offer rewards programs which give customers points for each purchase or service rendered; blockchain can take this concept a step further by creating a virtual loyalty trading platform where customers from different insurance companies can trade points with each other or other participants on the blockchain.
As more sensors connect to the internet, blockchain technology is providing an opportunity to collect a wide array of data for analysis. If an insured wears a health monitoring device, their information can be recorded on the blockchain and processed using artificial intelligence to determine their likelihood of illness or injury and adjust insurance premiums accordingly. Likewise, monitoring treatment effectiveness and improving customer experience are among its many uses.
Increased Transparency
Fraud in the insurance industry remains one of its top challenges, but blockchain could offer insurance companies an effective solution by creating a secure, immutable ledger among multiple untrusted parties (Deloitte 2016b). Cryptographic algorithms are used to prevent unauthorised access to sensitive information while the system also records any changes over time and records timestamped changes that can be audited – giving insurers an easier way of tracking fraudulent activities and quickly identifying perpetrators.
Blockchain can also help automate and streamline many processes associated with insurance claims. It enables straight-through processing, fast payouts and offers a secure platform to share claims information between reinsurers and insured parties – ultimately leading to reduced claim handling costs, greater transparency, and improved customer satisfaction.
Smart contracts also enable insurers to quickly approve and pay claims according to the terms outlined in their contract, eliminating manual verification that can often be inaccurate and time consuming. Furthermore, smart contracts allow insurers to offer more tailored products by customizing offerings to each customer's specific needs.
Blockchain-powered claims validation networks make it simple for insurers to quickly verify the physical status of insured assets and validate loss data, helping to improve penetration rates in emerging markets and customer satisfaction levels. They may even help mitigate fraud more efficiently while expediting payments than existing systems do.
Insurance companies need to update their systems and processes to protect themselves against cyberattacks and other threats, and blockchain provides an effective and cost-saving means of doing this. Using it saves them money on operational expenses while improving efficiency and boosting security; furthermore, its use can reduce fraud risks while speeding up claims processing – all key benefits that make blockchain attractive options for insurance providers. Blockchain may become standard within the insurance industry in time; for any company seeking to expand market share it's critical they remain ahead of the game by adopting this cutting-edge technology as soon as possible!
Increased Security
Blockchain offers secure storage and sharing of information between parties, making it easy to track changes, combat fraudsters and ensure accurate data usage. This feature can be especially beneficial in the insurance industry where insurance fraud can be costly and disruptive – reducing profits while creating trust issues among customers.
Insurance companies can leverage blockchain to combat insurance fraud by using it to verify claims and payment information. Because blockchain records transactions irreversibly, any claims submitted cannot be altered or removed – helping prevent policyholders submitting false or exaggerated claims as well as streamline processes while eliminating errors by giving access to accurate real-time data from multiple sources.
Additionally, blockchain can be utilized to protect confidential information and enhance customer-centricity. For instance, recording medical histories on blockchain allows them to easily be shared between doctors and insurance providers; saving both time, effort, money and improving patient care quality in turn.
Blockchain can also help insurers bolster security by automating their claims processes, for instance when customers submit claims information onto the blockchain it automatically triggers payment – saving both time and resources as well as improving customer satisfaction by guaranteeing correct payments are being made on time.
Blockchain can also be leveraged to develop innovative products for customers. For example, when renting a car through a sharing economy platform such as Uber or Lyft, instant insurance coverage could be provided instantly – this would increase customer retention while increasing revenue for insurance providers.
Insurance industry businesses are continually searching for innovative ways to cut costs, increase margins and enhance customer experiences. Blockchain holds much promise in this regard; however, its implementation will require input from multiple stakeholders; insurance firms must put the proper infrastructure in place as well as invest in blockchain developers in order to see real returns from this initiative.