Toncoin Solid Climb: Price Spikes By 21% In Surprise Burst
Toncoin (TON) recently saw a remarkable breakthrough, shattering its month-long consolidation phase and providing a glimmer of hope for traders.
The coin, which had been confined within a price range of $1.31 to $1.49, broke free from this range-bound pattern, but not without facing its share of challenges.
During the consolidation phase, Toncoin exhibited multiple instances of attempting to breach the crucial $1.50 mark. These efforts sparked optimism among bullish market participants, hinting at a potential upward trajectory. 
However, despite their persistence, the coin fell short of breaking through the psychological barrier and ultimately retreated below it.
Toncoin Bears Stand Strong But Caution Persists
The latest price data reveals that Toncoin reached $1.46, accompanied by a 4.7% rally in the past 24 hours and an impressive seven-day surge of 20.9%. While these numbers might appear promising, a deeper examination of market dynamics suggests a more cautious sentiment among traders and investors.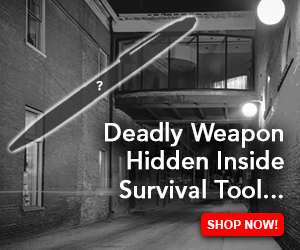 The enduring resistance from bearish market forces underscores the prevailing sentiment that the cryptocurrency market might not be fully prepared to sustain an extended climb beyond the $1.50 mark at this juncture.
Despite the spirited efforts by the bullish side, the bears have managed to maintain their stronghold, prompting a sense of prudence among market participants.
Visualizing the price movement and volatility, a chart in a recent price report juxtaposes Toncoin's fluctuations over the past 24 hours with its movement throughout the past week.
Bollinger Bands, represented by gray bands on the chart, indicate the volatility of both daily and weekly price actions. A wider gray area signifies higher volatility, emphasizing the market's response to Toncoin's price shifts.
Volume And Circulating Supply Dynamics 
The recent surge in Toncoin's trading volume, climbing by an impressive 60.0% over the past week, aligns directionally with the overall circulating supply of the cryptocurrency. Notably, the circulating supply expanded by 0.29%, reaching a total of 3.44 billion.
This synchronicity between trading volume and circulating supply underscores the intricate interplay of supply and demand dynamics in influencing Toncoin's market performance.
As Toncoin breaks free from its month-long consolidation and tests the $1.50 mark, the market is at a crossroads, torn between bullish aspirations and prevailing bearish resistance.
The cryptocurrency's recent price movements highlight the nuanced nature of its journey, where small fluctuations carry significant implications for traders and investors alike. 
While the path ahead remains uncertain, market participants continue to watch closely for signs of sustainable momentum that could propel Toncoin to new heights.
(This site's content should not be construed as investment advice. Investing involves risk. When you invest, your capital is subject to risk).
Featured image from Shutterstock