Toncoin (TON) Price Plummets As Bears Overpower Bulls In Market Downturn
Toncoin is trading in the red today, losing some of its price gains in the past week. Its 24-hour trading volume is down over 3% at press time, indirectly contributing to today's price slump. 
TON traded at the $2 price level since January 1, 2023, slowly accumulating its gains. However, the bears forced a price decline to the $1.9 price level on May 9, 2023, where the asset trades today. 
TON's Movement Suggests A Bearish Trend Ahead
TON is in a downtrend, forming a red candle. It has dropped below its 50-day Simple Moving Average (SMA), confirming the bearish trend. Also, TON's Moving average Convergence/Divergence (MACD) is below its signal line and shows a negative value, which is also bearish sentiment.
The Relative Strength Index (RSI) is 42.65, dropping out of the neutral zone as it approaches the oversold region 30. The indicator is also moving downwards, reflecting the pressure from the bears.
TON's price will likely decline till it rests on its nearest support level and the bulls rally again. Moreover, TON's 200-day SMA shows a long-term bullish sentiment.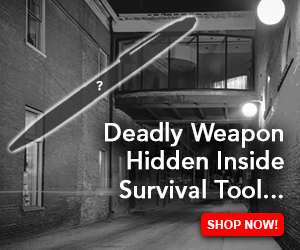 TON is just above the $1.8422 support as the bears mount pressure. A decline below this level will cause a price drop to $1.7525, its next support level. The bearish pressure at the $1.9918 resistance led to the current price drop for the asset. TON will likely continue its downtrend in the short term. 
Recent Development Trends On Toncoin Network Likely To Influence Its Price
The Ton Foundation announced the latest network developments in a blog post for community members. These developments could lead to a positive price action soon. 
Ton Wallet For KaiOS: Ton Wallet is currently available for KaiOS users. KaiOS is the world's third largest operating system (OS), functional in over 160 million devices. This wallet enables users with low-specification phones to work on KaiOS, mostly Asian, African, and South American users.
Ton.Ski Ecosystem: This consists of various applications combined on the network. Agorata helps users create TON DNS subdomains and build and host simple TON sites. Also, Nonstorage allows users to upload files to TON storage through a web interface, making contracts with storage providers.
Monitoring Platform: This enables users to create projects, view messages, and add contracts in the TON community.
EVAA Protocol: This is the first decentralized lending protocol on the network giving users access to borrow native or wrapped assets directly.
Ton.app: It is an open-source marketplace for Ton apps already existing in the ecosystem. Also, users can submit proposals for projects to feature on this app.
These innovations could help TON's price action if more users adopt the tokens based on utility and value. However, there are no guarantees of a price increase since cryptocurrencies are volatile.
Featured image from Pixabay and chart from Tradingview