Top 10 Cryptocurrency to Watch Before they Moon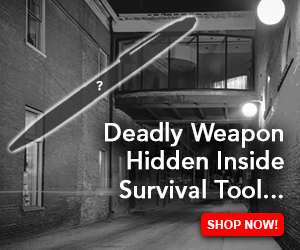 Cryptocurrency enthusiasts are familiar with the term "Before they Moon" which is one among many other phrases used in the cryptocurrency world. Cryptocurrency enthusiasts and investors use the term to imply purchase or developing keen interest in identified digital currencies, and placing these coins and tokens under their watchlist so as to monitor their prices before they skyrocket. This is just one of the concepts crypto users have to keep up with and it illustrates the dynamic nature of the digital currency ecosystem.
Hence, the cryptocurrency world is undoubtedly one of the most ever-changing financial markets in our times characterized by a highly innovative and continually evolving ecosystem. This is apparent with the increasing world use cases of the cryptocurrency concept and the spiraling number of tokens and coins now standing at over 22,000 as per data on coinmarketcap.com.
Important to mention the cryptocurrency is highly volatile coupled with everyday new emerging trends and the vast number of alternative coins (altcoins) to Bitcoin available in the market. It becomes almost impossible to identify the best cryptos to pick before they moon and place them under watchlist so as to profit whenever there are new price swings. At CoinsBTM our sole objective is to bring your new tokens and coins with growth potential. However, this does not imply we are giving our readers financial advice on identified digital currencies, therefore, as it is a common practice in this ecosystem, users are encouraged to Do Your Own Research (DYOR) especially before committing hard earned funds.
The list below presents top 10 picks of tokens and coins that we consider as having high growth potential in relation to an investor's return on investment before they moon. Our individual project community plays a crucial role in our criteria of our top 10 picks as per the different votes garnered by each project on our platform.
Hobbit Pirate (HTP) – Hobbit Pirate is A decentralized meme token that evolved into a vibrant ecosystem. Hobbit Pirate with $HTP ticker, a Web3 meme token inspired by a fan-made mystery of the crossover film between The Hobbit and The Pirates of Caribbean on BSC Network Backed by a strong ecosystem. This film fans community are expected as HTP token holders together with cryptocurrency activists, especially meme tokens. The meme token had its token date launch slated for 13th February 2023 and has garnered a total of 30,016 votes making it the leading token with the highest number of people interested in it and placed under their watchlist. The price so far for the token is $0.000000449.
Utopos – Utopos is a decentralized smart city with it's foundational building layers operated with blockchain and iOT technology putting humans first with an evenly displaced urban experience for everyone and a wealth driven community. Utopos will be the first in a series of global cities that are connected through the blockchain. Utopos had a launch date slated for January 6, 2023 and has 20,556 votes.
Unity Meta Token Currency (UMT) – Unity Meta Token Currency is a decentralized exchange and banking platform for new equity Blockchain. The token UMT has a price of $906.62 USD and Its launch date was November 15, 2022 and so far has 20,460 votes.
AI Floki – AI Floki follows in the footsteps of Floki Inu in giving utility to its ecosystem via artificial intelligence, rather than just a meme coin. The coin has its pre-sale phase of funding on-going at the time of this publication with a price of $0.00000001629 and its launch date is 24th February 2023 with a total of 20,176 votes.
HELLO Labs – HELLO Labs (HELLO) is a cryptocurrency and operates on the BNB Smart Chain (BEP20) platform. HELLO Labs has a current supply of 1,000,000,000 with 0 in circulation. The last known price of HELLO Labs is $0.04428 and trading on 3 active markets. Launch date was October 20th 2022 and has 19,878 votes.
Tereth (TRTH) – Tereth is an DeFi token available on Uniswap. Launched on July 17, 2021 by a team in the USA. Holders are rewarded with a 10% redistribution on every buy and sell. There is a total tax of 16% – 10% is redistributed, 3% for marketing and 3% for the development team. Liquidity was locked and the Developer keys were burned on launch day. The number of votes garnered so far stands at 19,432.
StormSwap (STMX) – StormSwap is an upcoming sustainable decentralized yield farming & yield aggregator protocol powered by Avalanche. Our focus is to provide a safe yield farming experience for our investors who are willing to support us on our journey to becoming one of Avalanche best DeFi protocols available. The price of STMX stands at $0.005980 USD with a 24-hour trading volume of $5,872,349 USD. On our platform STMX has 19,360 having successfully launched on 18th December 2022.
Apollo Inu – Apollo Inu is a token on the Binance smart chain. Created from the owner of a St. Bernard & Poodle mix who also love the idea of DeFi. The idea of this token is to show love for the owner's dog and to also create an awesome community drive meme token. The project has renounced ownership of the smart contract, locked the liquidity, and has passed kyc. The future of this project will grow as the community grows and is looking into an amazing utility for DeFi to use. Apollo Inu has 19,302 votes and was supposed to launch by 16th February 2023.
Folk Inu- Floki Inu is the people's cryptocurrency and the utility token of the Floki Ecosystem. It is a cryptocurrency birthed by fans and members of the Shiba Inu (SHIB) community and is inspired by (and named after) Elon Musk's Shiba Inu. Floki Inu is working on "four flagship utility projects:"

An NFT gaming metaverse called Valhalla
A suite of decentralized finance products launched under the "FlokiFi" umbrella.
An NFT and merchandise marketplace called FlokiPlaces
A content and education platform called University of Floki
10. The community calls itself the "Floki Vikings' ' in honor of Floki (Musk's dog) that was named after a Viking character. Floki vows to take its community efforts seriously and has been listed several times in the Top 10 of Lunar Crush's social engagement leaderboards. Floki has also partnered with leading crypto projects that include Chainlink, Trader Joe, ApeSwap for its FlokiFi Locker digital asset locker protocol. Floki Inu launch date was 15th January 2022 and has 19,522 votes with a price of $0.000039.
10.  Metagame Arena Studio (MGA) – Metagame Arena Studio is a blockchain development company and the creators of the Prometheus NFT game, Prometheus is the first on-chain strategy Role Playing NFT game launched on BSC. The launch date was January 17, 2022 and has successfully gained a price of $0.01858 and 19,914 votes at the time of this writing.