Twitter Gains Money Transmitter Licenses in Three States, Takes Steps Towards Becoming an All-in-One 'Everything App'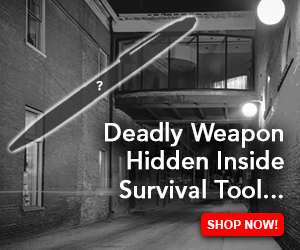 Twitter made an announcement on July 5, revealing that it has been granted money transmitter licenses by three states: Missouri, Michigan, and New Hampshire. These licenses are a part of Twitter's endeavor to secure money transmitter licenses in all 50 U.S. states. With these recent approvals, Twitter can now function as a payment provider within the three aforementioned states.
Twitter Secures Money Transmitter Licenses in Key States Amidst Meta's Threads Launch Gathering 10 Million Users
The social media platform owned by Tesla's Elon Musk has received three state money transmitter licenses, as stated in an announcement on Wednesday. Musk shared that Twitter aims to launch a payments system by the end of the year, following approvals from both the United States and international markets. These approvals were granted by Michigan, New Hampshire, and Missouri, enabling Twitter to operate as a payment provider in those specific regions.
In essence, a state-approved money transmitter license grants official authorization to an entity or individual to legally participate in the money transmission or payment instrument business. Twitter has the potential to explore various concepts such as issuing prepaid cards and providing remittance services involving foreign currencies. This strategic move is in line with Musk's vision for "X" or the "Everything App," as he previously stated in October that "Twitter is an accelerant to fulfilling the original X.com vision."
The concept of the Everything App aims to become a comprehensive destination encompassing various functionalities such as social media, payments, news, messaging, and more, similar to China's Wechat application. The state approvals for the money transmitter licenses arrive concurrently with Twitter's implementation of rate limits on the platform. The recently imposed and controversial limits allow verified users to read up to 6,000 tweets per day, while unverified users are restricted to 600. Furthermore, new unverified users have a daily limit of 300 posts, and individuals who are not signed into Twitter are unable to access any tweets.
In addition, Meta's Instagram has introduced a rival to Twitter known as Threads, and Mark Zuckerberg, Meta's CEO, asserts that 10 million users have already registered for the service. "It'll take some time, but I think there should be a public conversations app with 1 billion+ people on it," stated Zuckerberg this week. "Twitter has had the opportunity to do this but hasn't nailed it. Hopefully, we will." Meta has already secured Money Services Business (MSB) licenses in multiple U.S. states, commencing the process back in 2012.
What are your thoughts on Twitter's push to become a payment provider and its ambition to evolve into an 'Everything App'? Share your thoughts and opinions about this subject in the comments section below.