Uniswap (UNI) Surges After A Bumpy Ride, Is Bearish Run Over?
Uniswap (UNI) has been experiencing downward movement due to general market sentiment. The downtrend started on April 19, dropping from $6 to $5. However, the price rises gradually, indicating that the bulls are building momentum.
This slight increase has left traders wondering if the bearish trend is over and whether things might start getting better for Uniswap (UNI).
Signs of Bullish Sentiment As UNI Surges
Notably, UNI is up today by 3.27% at a high of $5.12 within the last 24-hour trading session. The 24-hour trading volume is also up by over 97.72% at $68 million, signifying that the UNI market is experiencing high activity. This data shows that the bulls build strong momentum with positive market sentiment.
Related Reading: Bitcoin Price Blasts Above $28,000 Following 4.9% April CPI Report
Moreover, the token still holds the 22nd position on the CoinMarketCap ranking with a market cap of $2.9 billion. According to CFGI.io, the market sentiment towards Uniswap (UNI) is bullish. 
The indicator confirms the bullish sentiment with a 61 reading, meaning investors are greedy. This further shows that investors are optimistic about the future potential, and the recent increase in price may be sustainable.
UNI Technical Analysis
Even with the increasing price and trading volume, the technical indicators for UNI remained contradictory, with some pointing towards a potential bear market.
UNI is currently trading below its 50-day & 200-day Simple Moving Averages (SMAs) and has formed a Death Cross, a bearish sign. The Death Cross contributed to the price drop as it caused traders and investors to sell their holdings or take short positions. 
The SMA indicator suggests that both the long-term and short-term trend is bearish. But, the price might reverse if the bulls hold their long positions. The Relative Strength Index (RSI), with a reading of 40.20, suggests that the asset is not in the overbought or oversold regions but in a neutral range. 
This indicates that there's no significant buying or selling pressure and UNI might experience some level of consolidation or a positive price change.
The MACD indicator suggests a bearish trend, with the MACD currently below the signal line. The histogram also confirms the bearish momentum as it is trading below zero.
UNI is trading at $5.14 at the time of writing. The bears are trying to break through the first support level of $4.746, a level several times.
However, if the bulls build strong momentum and break above the significant resistance level of $5.731, it might trigger a bullish trend. The next support and resistance level will be $3.358 and $7.651. Uniswap's price can also lose most of its gains if the bears break the support levels successfully.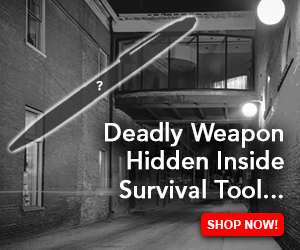 Featured image from Pixabay and chart from Tradingview