Voyager Digital Provides Update on Reimbursement Plan for Creditors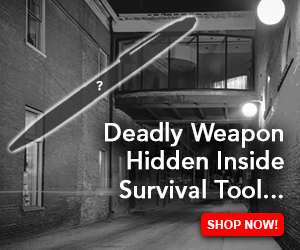 Following Binance's withdrawal from the Voyager Digital deal on April 25, the now-defunct crypto lender has recently informed creditors that they can expect to receive their initial cash and crypto distributions "within the next few weeks." This update comes nine days after Binance's decision to back away from the deal.
Voyager Digital Expects Initial Distributions to Creditors 'Within the Next Few Weeks'
Voyager Digital has published an update for creditors. According to a tweet from the firm on May 4, 2023, they may be able to expect some cash or crypto back "in a few weeks." This update comes after a long and difficult journey for the TSX-listed crypto lender. Last year on July 1, 2022, Voyager Digital halted withdrawals and filed for bankruptcy just days later. Since then, the defunct business has been navigating the bankruptcy process after it was almost acquired by Binance US.
After Binance US backed out of the deal, the crypto lender has been left to navigate the bankruptcy process in the Southern District of New York in order to reimburse creditors. But despite the challenges, Voyager Digital says it is making progress. In the tweet on Thursday, the firm explained that they are "in the process of finalizing liquidation procedures." Voyager also reminded creditors that the liquidation procedures must be filed before the plan can go into effect.
While Voyager is moving forward with their plan to reimburse creditors, there's still a chance for objections. According to the firm, parties will have ten full days to object to the plan. If no objections are filed, Voyager intends to go "effective" with the plan at that time. However, if an objection is filed, the court will hold a hearing to consider the objection before the plan can go into effect. The plan had a clause that explained what would happen if the Binance US deal fell through, which allowed Voyager to begin liquidating assets.
The company stated on Thursday:
Voyager is also finalizing everything internally that is necessary to make distributions to creditors. We are hopeful that initial distributions will begin within the next few weeks.
The news of Voyager Digital's plan to reimburse creditors has been met with mixed reactions. While many customers are pleased with the progress, others are feeling frustrated. One person responded that customers wanted their assets "last August and July." Another individual stressed on Twitter, "Hurry up!" And yet another person added, "No one, I repeat no one, file an objection! Ok!"
What are your thoughts on Voyager Digital's plan to reimburse creditors? Do you think they're making progress, or do you feel frustrated by the delays? Share your opinions in the comments section below.