'Weaponization Project of the Dollar': Asian Countries Talk De-Dollarization; Jim Rogers Says USD's Time 'Coming to an End,' and More — Week in Review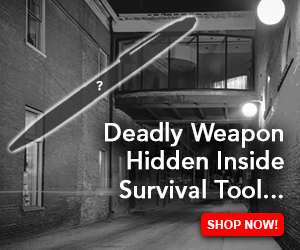 The future fate of the U.S. dollar continues to dominate financial news, as investor Jim Rogers says the USD's time is "coming to an end," and nine Asian countries have been discussing de-dollarization measures in Iran. In other news, an expert has predicted that the price of gold will skyrocket due to economic conditions, and JPMorgan CEO Jamie Dimon has said of interest rates that people "should be prepared for rates going higher from here." All this and more just below, in this latest Bitcoin.com News Week in Review.
9 Asian Countries Discuss De-Dollarization Measures in Meeting Hosted by Iran
Top officials from nine Asian countries, members of the Asian Clearing Union (ACU), have gathered in Tehran for their annual meeting, where de-dollarization takes center stage. In addition to the officials from Bangladesh, Bhutan, India, Iran, Maldives, Myanmar, Nepal, Pakistan, and Sri Lanka, Russia's central bank governor and officials from Belarus and Afghanistan also attended the meeting.
Renowned Investor Jim Rogers Warns US Dollar's Time 'Coming to an End' as Countries Seek Alternatives
Veteran investor Jim Rogers, who co-founded the Quantum Fund with billionaire investor George Soros, says the U.S. dollar's time is coming to an end as more countries are seeking alternatives to the USD. "Many friends of America are moving, trying to find something to compete with and ultimately replace the U.S. dollar. It will happen. It has always happened," he warned.
JPMorgan Boss Warns 'Everyone Should Be Prepared' for Interest Rates 'Going Higher From Here'
JPMorgan Chase, the largest bank in the United States, held its investor day event on Monday, where CEO Jamie Dimon answered questions from analysts and journalists. Despite market expectations of a rate hike pause, Dimon cautioned that people "should be prepared for rates going higher from here." The billionaire banker also discussed the potential for commercial real estate to sour following concerns raised by Berkshire Hathaway's Charlie Munger about the sector.
Gold Prices Poised to Skyrocket as Expert Predicts Fourfold Increase in Demand
Although gold has been trading below the $2K range since May 16, 2023, Rick Rule, the founder of Rule Investment Media, is confident that the struggling U.S. economy will cause demand for precious metals like gold to skyrocket. In an interview published on May 18, Rule emphasized that people's anxiety about the purchasing power of conventional savings methods has always been the main factor driving gold prices. According to Rule, this trend is likely to continue, and he predicts that demand for gold will increase by fourfold in the near future.
What are your thoughts about recent conversations on the dollar losing its influence in global economics? Let us know in the comments section below.