Web3 Reinvented: Polygon Labs, Sequence Join Forces To Transform Infrastructure
The Web3 industry offers a diverse range of services, creating a dynamic landscape for individuals. A notable development in this space is the recent partnership announcement by Horizon, the creators of Sequence, aimed at redefining Web3 infrastructure.
This collaboration has had a significant impact, particularly on Polygon's governance token MATIC, which experienced a notable increase of nearly 3% within the past 24 hours. This bolstering of the infrastructure signifies a positive step forward for the Web3 ecosystem.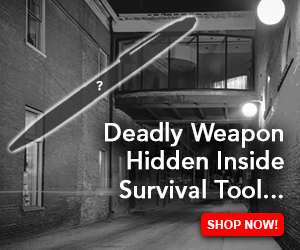 This development came a day after Polygon's blog post detailing the release of the v0.9 Testnet for Polygon's Supernets. Once the final release of Supernets is launched, this partnership will surely affect the dominance of Polygon in the Web3 space. 
Web3: Scalability, Seamlessness For Developers On Polygon
The seamless integration of Sequence's smart wallet and infrastructure stack on Polygon Supernets will pull business enterprises into the ecosystem. Polygon Supernets are custom-built blockchains for specific apps. The most important of these customizations is a custom blockspace, ensuring that the user experience isn't affected by bumps in activity on-chain. 
Sequence's all-in-one development stack is the main attraction for both developers and investors. It is a complete package, covering tokens and NFTs to SDKs, the stack will fuel on-chain development as the release of Polygon Supernets nears. 
To further push growth, both Polygon and Sequence will offer credits to incentivize developers to build on the platform. In doing so, the strategic alliance will have a strong effect on how quickly the Web3 infrastructure will improve. 
.@AntimetalCloud launched its AI-powered cloud cost optimization platform, with an incredible $4.3M seed funding round led by @hiFramework

We're thrilled to have invested in Antimetal's vision, driving innovation & empowering the tech ecosystem

More: https://t.co/beRTvlkVRE pic.twitter.com/TxJdJN76qv

— Polygon (Labs) (@0xPolygonLabs) May 17, 2023
This isn't the only move by Polygon to improve Web3 infrastructure. Recently, Polygon invested in Antimetal, a cloud-based platform, in a seed funding round led by Framework Ventures. With Polygon's entry into the world of cloud infrastructure, we might see more developments in the space led by Polygon itself in the near future. 
Investors Should Watch This Level 
At the moment, MATIC is supported on the $0.8339 level which is crucial for ensuring future gain. However, the current market structure is bearish, supporting the bears in the short to medium term. Thus, MATIC bulls should defend $0.8339 as much as possible. 
With on and off-chain developments backing the token, MATIC might see a return to $1 in the coming days or weeks. Despite this, investors should be cautious in the short to medium term. Ethereum's recent upward swing caused the altcoin market to follow as well. 
If these price swings continue to move upward, MATIC's rise to $1 is secured. With the market showing signs of strength, investors and traders should be able to enjoy gains in the long term. 
-Featured image from DailyCoin