Why This Solana Pay Integration Could Onboard Millions Into Crypto
A recent report from Techcrunch noted the integration between Solana and Shopify. One of the largest marketplaces in the world, the cooperation will enable millions of businesses and customers to use digital assets for their purchases.

Solana Enters The Mainstream With Shopify Cooperation?
Speaking with the media outlet, Josh Fried from the Solana Foundation highlighted that the Pay supported by stablecoin USDC is the first to integrate with the marketplace. This digital asset was chosen due to its low volatility and familiarity with the US dollar.
However, in the future, other cryptocurrencies could become a part of the integration, including the native currency of the Solana ecosystem SOL. As Techcrunch noted, Shopify is one of the prominent marketplaces with $444 billion worth of global economic activity or 10% of the total US e-commerce.
Thus, the Solana ecosystem will have the capacity to reach millions of users looking for alternative payment options when shopping online. Fried stated the following regarding the new integration:
Some people argue the killer app for crypto hasn't arrived, but it has: it's payments. (Everyone) should be doubling down on this.
The Solana Foundation member also highlighted the benefits for merchants who decided to adopt the new features on Shopify. Legacy payment rails cost merchants between 1.5% to 3.5% per transaction, compared to SOL's $0.00025, which is "practically fee-free."
In addition to these benefits, Fried believes the new integration can help businesses launch loyalty programs and other services by leveraging SOL's ecosystem. The report clarified that crypto bands, including Mad Labs, Helius, MonkeDAO, and others, have already adopted the integration.
Fried called Solana Pay the ideal feature for payments for the reasons stated above and added:
You need speed at the point of sale for merchant payments. No one wants to sit on a website to wait for wallet transactions. Similarly in a point of sale in a store, can you imagine waiting three minutes for your payment to go through? No one wants to do that.
Shopify, eBay, and even e-commerce giant Amazon are warming up to crypto in some capacity. Shopify and its CEO, Tobias Lütke, have been taking steps to integrate with the nascent industry. In January, Lütke joined crypto exchange Coinbase and its board of directors.
As of this writing, SOL's price trades at $21 after experiencing some profits during today's trading session. The cryptocurrency recorded a 3% increase during this period.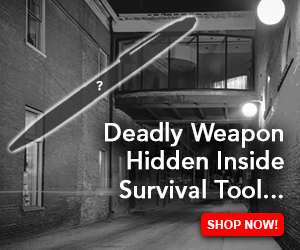 Cover image from Unsplash, chart from Tradingview