Winner Takes All: Bitcoin And DXY Compete For Global Financial Dominance
Bitcoin (BTC) and the U.S. Dollar Index (DXY) have been battling for supremacy in the financial world, with both assets vying for dominance in a zero-sum game. The recent volatility seen in the markets is a testament to the intensity of this battle. It is becoming increasingly clear that the outcome of this showdown will have significant implications for both assets and the financial world.
How Bitcoin Plans To Take On The Dollar
According to JJ the Janitor, an analyst at Jarvis Labs, any decline in the dollar's value is good for Bitcoin, and vice versa. This means that the two assets are competing for the same market share, and whichever one comes out on top will dictate the market's direction for the rest of 2023.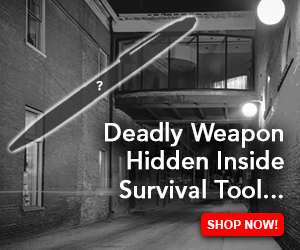 As JJ the Janitor notes, DXY has held above the crucial line of support at 100.80 since April 15. This has created market tension, as BTC and DXY have been consolidating in tightly compressed ranges. However, this month-long structure will break sooner or later, and both assets will enter into price discovery – one to the upside, the other to the downside.
One notable thing about DXY, according to JJ the Janitor, is that since it peaked during March's banking crisis, it has been unable to sustain any technical momentum. As a result, it has now registered six lower highs since March's peak of 105.90, a strong confirmation that it is indeed stuck in a downtrend.
For JJ,  if the dollar's yearly low fails to hold upon retest, and if that failure sends DXY crashing below 100 without relief, it would create an ideal set-up for Bitcoin to make a series of higher highs this summer. This would be good news for BTC investors, who have eagerly anticipated a market breakout.
Furthermore, The market structure of the DXY is beginning to resemble a pattern that Bitcoin displayed in the spring of 2022, according to JJ the Janitor. Moreover, JJ compared the current market structure of DXY to a chart pattern that BTC displayed last spring, which ultimately led to a collapse in the market.
BTC Faces Risk Of Collapse Similar To Last Year's Death Spiral?
As JJ notes, just after the death spiral of LUNA and UST last year, Bitcoin appeared to be holding up surprisingly well while altcoins were collapsing. However, this resilience was short-lived, as BTC ultimately succumbed to a "head and shoulders" chart pattern and collapsed after the death spiral of LUNA caused CeFi exchanges like Celsius and BlockFi to go under.
As seen above, DXY shows a similar head and shoulders pattern below resistance, which could signal a potentially disastrous outcome for the asset. This pattern is a bearish technical indicator that suggests a potential reversal of the current trend.
However, there is a scenario in which the dollar could regain strength and spoil Bitcoin's hope for new highs this summer. JJ the Janitor, suggests that if DXY were to move above the May high at 102.53 and then reconquer its 50-day and 100-day moving averages, it would be a clear signal for the market to go "risk-off." This would be a sign of strength for the dollar and could result in Bitcoin crashing into another retest of its 200-day moving average.
At the time of writing, the price of Bitcoin is hovering around $27,100, just below its 50-day moving average, indicating a notable decline of over 3.5% in the past 24 hours. The cryptocurrency's market volatility has increased liquidations of both short and long positions, with Coinglass data indicating a peak of $174 million in the last 24 hours.
Featured image from iStock, chart from TradingView.com