Worldcoin Value Plummets 24% in Week Amid Increase in Unique Addresses, Strong Hold by Top Wallets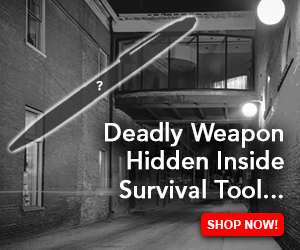 In the course of the previous week, the value of worldcoin (WLD) against the U.S. dollar has plummeted by 24.6%, while a broader view of the past fortnight reveals a decline of 21.4%. Simultaneously, five days ago when the contract recorded 408,721 unique addresses in possession of WLD, the figure modestly rose by 14.61% or roughly 59,745 wallets.
Worldcoin Users Claim 15.82 Million WLD, Unique Addresses Rise 14% in Five Days, Market Value Struggles
Worldcoin's activity is still on an upward trajectory, with 2.2 million individuals having registered to scan their irises. To date, the data reveals that 15,825,757 WLD have been successfully claimed by users.
As the rate of these claims accelerates, a two-week market analysis confirms a loss of 21.4% against the greenback and a decline of 24.6% over the last seven days. Worldcoin's price achieved an all-time high 18 days ago, but since that pinnacle, it has tumbled 48.18% from the $3.30 high that was marked on July 24, 2023.
Trading at a current rate of $1.71 per WLD, the coin now stands at 2.85% above its all-time low of $1.66, also recorded on that same day. A mere five days ago, Bitcoin.com News covered WLD's 148% upswing in unique addresses, and this figure has further escalated by 14.61% since the report was published.
At present, the WLD smart contract reveals that 468,466 addresses are clutching WLD. Worldcoin manages two smart contract addresses, holding 55.4380% and 17.3248% respectively. These two wallets, under Worldcoin's command, collectively seize 72.7628% of the holdings. Binance, the manager of the third largest wallet, controls 12,095,562.94 WLD, or 6.7623% of the circulating supply, at the time of this writing.
A closer examination of the top 100 WLD holders reveals that they jointly possess 94.27% or 168,611,629.94 of the total WLD supply. The coin is also witnessing activity on decentralized exchange (dex) platforms, with the peak number of WLD swaps having transpired on August 8, 2023.
Yet, as of August 11, Binance stands out as the most active exchange for swapping WLD, with the leading trading pair being WLD/USDT, boasting a trading volume of $26,373,919 in the last 24 hours. Other cryptocurrency exchanges contributing to the WLD trading momentum include Okx and Bitget.
While the count of unique addresses and WLD claimants continues to swell, it's worth noting that distribution still rests predominantly in the grasp of a select few, encompassing Worldcoin's wallets and a substantial array of market makers.
What do you think about the worldcoin supply and its current distribution? Share your thoughts and opinions about this subject in the comments section below.