XRP Ledger On Fire: Daily Transactions Skyrocket 10.7% In Q1 2023
According to the latest report by the research firm, Messari, the XRP Ledger (XRPL) saw a significant surge in activity during the first quarter of 2023. The daily active addresses and daily transactions increased by 13.9% and 10.7% QoQ, respectively.
XRP's price also showed an impressive increase of 56% quarter-over-quarter (QoQ), from $0.35 to $0.54. This price increase outpaced the total crypto market cap in the same period, largely due to positive news regarding the ongoing case between Ripple and the Securities and Exchange Commission (SEC).
 XRP Ledger Network Activity Soars
The XRP Ledger is a blockchain network operational for over a decade. It is known for its fast and energy-efficient cross-border payment capabilities, among other features.
It offers a variety of native capabilities, including Issued Currencies, a decentralized exchange, escrow functionality, and token management. These features allow the XRPL to execute many of the same functions as other networks, even though it does not support smart contracts.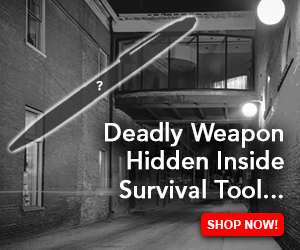 The chart above shows that the XRPL has seen a significant increase in overall network activity metrics in Q1. Daily active addresses and transactions increased by 13.9% and 10.7%, respectively. The increase in total active addresses was largely due to receiving addresses growing by 17.1% from 47,000 to 55,000. However, sending addresses decreased by 7.2% QoQ, further separating the metric from receiving addresses.
Despite 141,000 accounts being deleted in Q1, the total addresses increased. This is because, unlike many other blockchain networks, the XRPL allows accounts to be deleted to reclaim the deposit of XRP escrowed during account creation. This escrow incentivizes to delete of accounts, and the total address metric has more significance.
According to the report, the XRPL applies deflationary pressure to the total supply of 100 billion XRP through transaction fee burning. However, only around 10 million XRP have been burned since the XRPL's inception. To counteract this burn rate, 1 billion XRP vests to Ripple per month. Any XRP not spent or distributed by Ripple in that month is returned to escrow. This system will continue until the remaining 48 billion XRP become liquid.
Unlike many other cryptocurrency networks, the XRPL does not distribute rewards or transaction fees to validators. Instead, validators are incentivized by supporting the decentralization of the network. This is similar to a full node for Ethereum/Bitcoin rather than a validator/miner. 
NFT Market Adapts To XLS-20 Standard
The XRPL standardized NFTs on its network with the XLS-20 standard, enabled in October 2022. Five new transaction types were created to track all NFT activity on the network accurately. However, NFT mints declined 40.4% QoQ, from 732,000 in Q4 to 436,000 in Q1, while NFT offers accepted declined 25.1% QoQ, from 370,000 in Q4 to 277,000 in Q1.
Furthermore, in NFT sales volume, XPUNKS remained the all-time leader with 15.7 million XRP ($8.5 million as of Q1). However, Core Apes Club and RipplePunks rivaled XPUNKS in sales volume in Q1, with each collection doing 400,000-500,000 XRP in quarterly volume. RipplePunks averaged 141,000 XRP ($76,000) in monthly sales volume and 960 monthly sales in Q1.
Overall, the XRPL's deflationary mechanism of burned transaction fees and focus on decentralization and trust between nodes through unique node lists are key factors in its success. As the network continues to grow and evolve, further developments and innovations in the platform's native capabilities are likely seen. 
Featured image from iStock, chart from TradingView.com