XRP Price At Make-Or-Break Moment, Key Levels To Watch
The XRP price is facing an extremely crucial juncture, which could become a make-or-break moment for the cryptocurrency. After the XRP token managed to rally almost 100% after the summary judgment in the case between Ripple Labs and the US Securities and Exchange Commission (SEC), there is almost nothing left of the gains just 43 days after the ruling, NewsBTC reported.
However, this is far from the worst. The recent price decline has brought XRP to key support levels that must be held at all costs to avoid another deep fall. At the same time, there is hope due to the formation of an extremely rare golden cross on the 1-week chart.
Golden Cross: A Beacon For XRP Bulls?
As of August 25, 2023, XRP stands at $0.5115. The weekly chart reveals the much-discussed golden cross, a phenomenon where a short-term moving average surpasses a long-term one, often hinting at a shift from a bearish to a bullish trend. In XRP's case, the 50-week EMA has moved above the 200-week EMA.
This movement is typically seen as a harbinger of an impending upward trajectory. However, the tokens price is teetering just above the 200-week EMA, pegged at $0.5083. A weekly close below this figure could spell trouble.
Not only would it undermine this crucial indicator, but it might also negate the golden cross's significance. Moreover, the uptrend line (black), which has been intact since early January, could be jeopardized if XRP dips below the $0.50 mark on a weekly basis.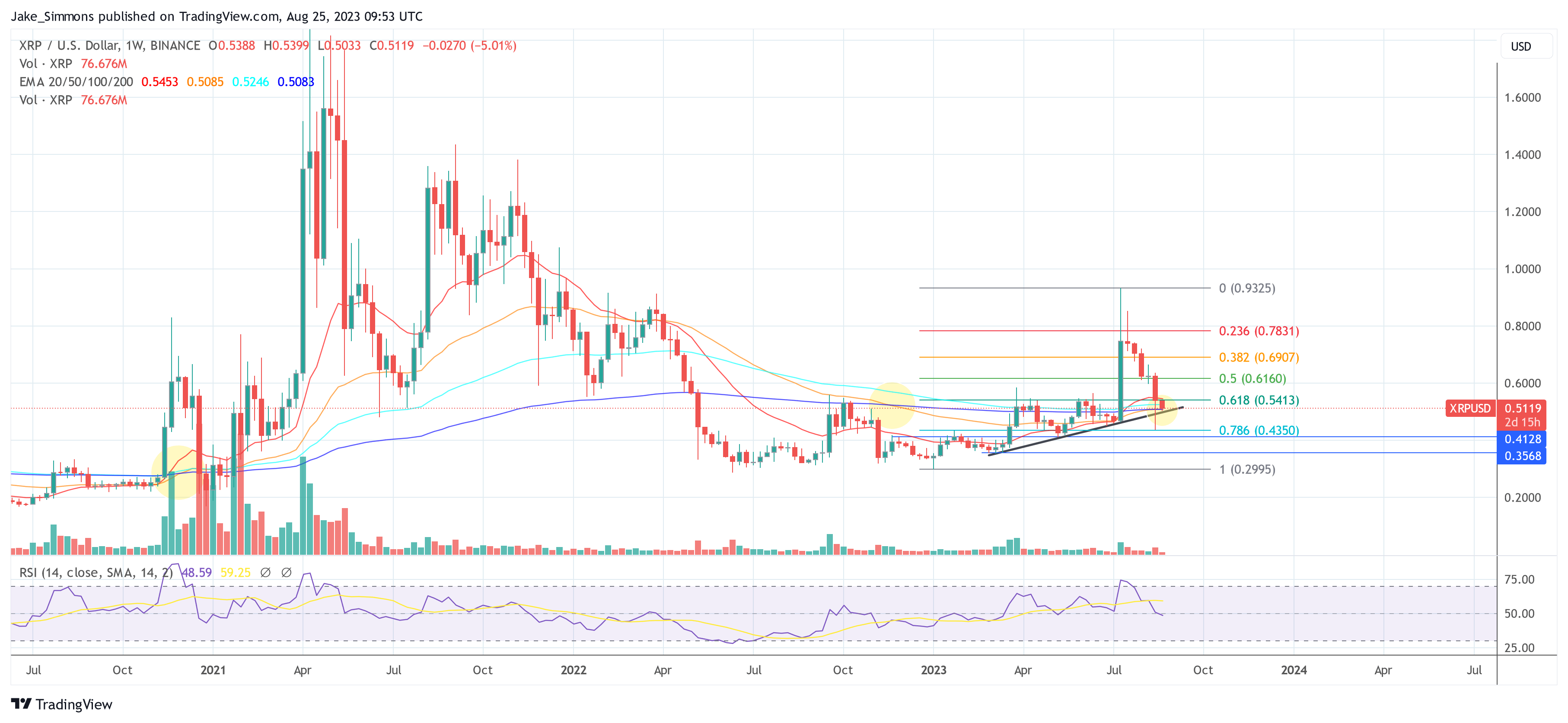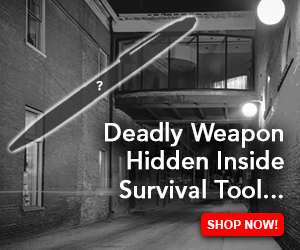 Given this backdrop, the golden cross on the weekly chart is a beacon of hope. Yet, the risks are palpable. Should the token breach the $0.50 threshold on a weekly timeframe, a sharper decline seems imminent, potentially plummeting to the 78.6 Fibonacci level at $0.4350.
Before potentially hitting the year's low of just under $0.30, XRP might find support at $0.41 and $0.36. As in previous weeks, news of the legal battle between Ripple and the SEC are the most potent catalysts for an XRP price rally. While the SEC's interlocutory appeal is currently under review by Judge Torres, the trial is not scheduled until mid-April next year.
A Historical Perspective
Remarkably, XRP has only seen one golden cross on a weekly basis in its history. This was at the end of November 2020.
XRP saw an increase of 196% in three weeks. However, as we all know, XRP's rally was prematurely thwarted by the US Securities and Exchange Commission's lawsuit against Ripple Labs and the declaration of the XRP token as a security. Therefore, the golden cross failed to materialize, while the price crashed.
Probably, the next week or two will tell if the golden cross chart pattern will play out this time.